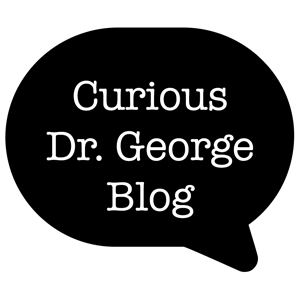 21st Century Cures Act, Societal Net Negative or Positive?
Q: Many people are praising the recently passed 21st Century Cures Act. But there are also critics. What are some of the downsides that the American public might experience from this important piece of legislation?

A: On December 13 President Obama signed into law the 21st Century Cures Act, a piece of legislation that the blogosphere has called the "21st Century Giveaway Act" and "Obama's Gift to Biopharma." While such appellations suggest the windfall the new law represents for pharma and other health care manufacturers, they fail to hint at its likely harm to public health and safety.
As the price for continuing to fund the National Institutes of Health and various exotic programs such as the cancer "moonshot," pharma extracted a major step at deregulation that sets back oversight of the nation's approval and use of medications.
Even as a funding measure, the Cures Act is skewed in favor of pet projects such as Joe Biden's cancer initiative, while it reduces support for less glamorous public health programs such as immunizations and tobacco prevention.
But the 21st Century Cures Act distinguishes itself by setting back the regulatory process that protects public safety. It does that by relaxing the standards the FDA currently uses for approving new drugs. The entire status of prospectively designed, placebo-controlled, double-blind studies as the gold standard for approving new drugs and devices is now weakened in favor of the deceptive euphemism, "real world evidence" (RWE) defined in the Cures Act as "data regarding the usage, or the potential benefits or risks, of a drug derived from sources other than randomized clinical trials."
The concept and definition from the Cures Act is not yet precise. Several authors of an article in the December 8 New England Journal, including FDA Director Rob Califf, claim that the agency is currently "developing guidance" on what constitutes RWE and how it may be used. Until such definition and operational use are precisely defined, several writers in clinical studies, public health and pharmaceutical marketing have chimed in on how the practice of including RWE in regulatory approval is likely to play out. The Pharma Marketing Blog contends the 21st Century Cures Act will permit pharma companies to include "the experience of their KOLs with their patients" as evidence to support a submission.
Section 3022 of the Cures Act about RWE requires FDA to evaluate the use of real world evidence to help support the approval of a new indication for a previously approved drug and to help support or satisfy post-approval study requirements. Health care reporter Julia Belluz in Vox notes that researchers with whom she discussed RWE consider it as "just observations about things that are already happening, not experiments with placebo controls." According to experienced clinicians, the practice opens the door to "data dredging" that makes it impossible to tell whether a drug is really safe or effective.
So unless the FDA's eventual guidelines come out with requirements that appear entirely at odds with the relaxed standards that are at the core of the legislation, the practice of RWE will be open to a range of abuses.
The phrase "real world evidence" is one of those semantic sleights of hand typically used by corporate shills in support of egregious giveaways to multinationals and the wealthy. For example, instead of using the term "estate tax," which most Americans support because it suggests a justifiable tax on the wealthy, they concocted the term, "death tax," which people in surveys and focus groups considered a penalty on the children of every working person who passes away.
"Real world evidence" involves using observational studies that lack the rigor of current standards. Anyone who has ever done any clinical or survey research knows that crosstabs can be sliced and diced to yield correlations that appear impressive but, upon further analysis, result from intervening and confounding variables. Yet the Cures Act permits drug makers to present precisely such statistical damned lies as proof their products work. One point of reference is Merck's Vioxx.
Snigdha Prakash studied the Vioxx situation and its ensuing litigation in her book, All the Justice Money Can Buy. She stated she was really "shocked" by "the extent of the scientific…and clinical trial data manipulation" routinely practiced by pharma companies. "I couldn't believe," she said, that "a company of Merck's stature could be doing that." The 21st Century Cures Act and its relaxed standards involving RWE make such manipulation more likely and potentially more dangerous to public health. FDA epidemiologist Dr. David Graham concluded that Vioxx was responsible for causing 30,000 to 55,000 deaths and 88,000 to 139,000 heart attacks, 30-40% of which were fatal. How many more products are likely to be approved and used with similar or worse adverse consequences?
Equally appalling, the new law will allow the FDA to rely upon "qualified data summaries" to support new indications for a drug, thereby allowing pharma companies to submit their own reviews as the basis for securing label modifications and expansions.
In return for pharma not reprising the infamous "George and Martha" ads in 2009-10 that helped sink Hillary Clinton's health care initiative in 1993-94, Barack Obama has repaid the predatory pharmaceutical industry many times over. He beat down an initiative to permit drug re-importation, he appointed a pharma functionary as director of the FDA, and he championed the Trans Pacific Partnership, which would abrogate national sovereignty by using secret courts to overturn drug-pricing decisions made in signatory countries. The 21st Century Cures Act represents the final installment in the health care extortion of U.S. consumers that Obama and a compliant Congress engineered.
The previous Democratic administration under Bill Clinton dismantled many of the public safeguards that the New Deal enacted on the banking industry, thereby enabling the 2008 financial meltdown and the worst recession since the 1930s. Obama's 21st Century Cures Act is motivated by the same neoliberal ideology and, for that reason, it sets U.S. public health on a destination that predates The Jungle and adulterates patent medicines.
Copyright: This is an open-access article distributed under the terms of the Creative Commons Attribution License, which permits unrestricted use, distribution, and reproduction in any medium, provided the original author and source are credited.
https://lundberginstitute.org/wp-content/uploads/2018/01/cdg-speech-bubble-trimmed-300-1.png
300
300
melindaroberts
https://lundberginstitute.org/wp-content/uploads/2020/08/Artboard-1.png
melindaroberts
2017-01-04 14:34:09
2017-01-04 14:34:09
21st Century Cures Act, Societal Net Negative or Positive?