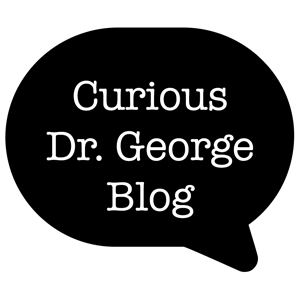 A Full House for Myeloma Therapy: What's Next in the Cards?
Robert Orlowski, MD, PhD, Florence Maude Thomas Cancer Research Professor and Professor of Medicine (Lymphoma/Myeloma) and Experimental Therapeutics, The University of Texas MD Anderson Cancer Center, Houston, TX
Q: Some writers have characterized 2015 as a year of great progress in the treatment of Multiple Myeloma. What advances in Myeloma treatment in 2015 do you consider to be the most important and why?
A: Five new drug approvals for patients with relapsed and/or refractory multiple myeloma mark 2015 as a year of great progress against this disease. Proteasome inhibitors were full with three new regimens:
Panobinostat with bortezomib and dexamethasone
Carfilzomib with lenalidomide and dexamethasone
Ixazomib with lenalidomide and dexamethasone and these were complemented by a pair of antibodies:

–Daratumumab

–Elotuzumab with lenalidomide and dexamethasone.
All of these are exciting developments that will help further improve myeloma patient outcomes. Panobinostat, an oral deacetylase inhibitor, is the first agent in its class to be approved for myeloma. It showed activity with the proteasome inhibitor bortezomib and dexamethasone in patients after at least two prior therapies, including bortezomib and an immunomodulatory agent, based on the PANORAMA-1 study. The ASPIRE trial demonstrated that proteasome inhibition with carfilzomib was safe and tolerable when added to the immunomodulatory drug lenalidomide and dexamethasone. Importantly, the three-drug regimen induced deep and durable responses, with little added toxicity. Ixazomib was found by the TOURMALINE-1 investigators to improve outcomes in combination with lenalidomide and dexamethasone for patients with at least one prior therapy. Notably, this proteasome inhibitor is orally dosed, and thereby enhances convenience and could reduce costs by avoiding the need for injections. Next, the SIRIUS study found that the anti-CD38 monoclonal antibody daratumumab was active in patients with three or more prior lines of therapy. This agent's approval made it the first in its class, providing another new mechanism of action for our therapeutic armamentarium against myeloma. Finally, following shortly thereafter, the anti-SLAMF7 antibody elotuzumab was approved in combination with lenalidomide and dexamethasone. Supported by results from the ELOQUENT-2 study, patients with one to three prior lines of therapy can now receive this immunostimulatory combination.
Since patients with myeloma often receive several different types of therapies, additional studies will be needed to understand whether using these options in certain sequences is ideal. Also, it may be possible to identify biomarkers that could predict in advance whether some patients would most benefit from one or another of these strategies. In the meantime, patients with one prior therapy can receive either carfilzomib-, ixazomib-, or elotuzumab-based regimens, while patients who have been more heavily treated could receive these, as well as either daratumumab or panobinostat in its combination. Use of panobinostat- or antibody-based therapies could be sensible if patients have disease that is progressing through a proteasome inhibitor. Conversely, if progression has been seen on an immunomodulatory drug, therapy incorporating panobinostat or daratumumab could be reasonable. However, it is important data also show that use of sequential proteasome inhibitor- or immunomodulatory drug-based therapies can be effective in some settings, especially with addition of other, novel agents.
Moving forward, many of these drugs will be evaluated in earlier lines of therapy, including in patients with newly diagnosed disease, and it is likely that their activity in those settings will be enhanced as myeloma is then less chemoresistant. The proven track record of proteasome inhibitors make carfilzomib and ixazomib attractive candidates in this regard. While antibodies are still new kids on the block, their relative lack of added toxicity beyond first-dose infusion reactions contribute to their appeal as well. Also, it may also be possible to construct four-drug regimens with a proteasome inhibitor, immunomodulatory agent, monoclonal antibody, and corticosteroid that will achieve optimal cytoreduction. Most importantly, in playing these new therapeutic cards against myeloma, a push is no longer likely, and we are consistently getting the high hand, and coming closer to a cure for this disease.
Copyright: This is an open-access article distributed under the terms of the Creative Commons Attribution License, which permits unrestricted use, distribution, and reproduction in any medium, provided the original author and source are credited.
https://lundberginstitute.org/wp-content/uploads/2018/01/cdg-speech-bubble-trimmed-300-1.png
300
300
melindaroberts
https://lundberginstitute.org/wp-content/uploads/2020/08/Artboard-1.png
melindaroberts
2016-04-20 13:53:46
2016-04-20 13:53:46
A Full House for Myeloma Therapy: What's Next in the Cards?