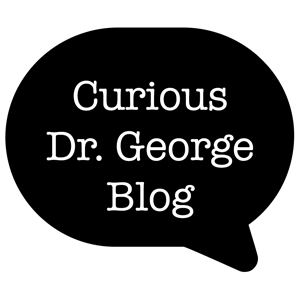 A Powerful Knowledge Base for Precision Oncology
Genetic mutations found in a tumor can be important clues to the patient's best treatment options. Memorial Sloan Kettering Cancer Center (MSK) in New York has developed a product called OncoKB™, which enables anyone to access and navigate key clinical information about the various genetic abnormalities that may be found in tumors. Here, Curious Dr. George asks MSK Lead Software Engineer Hongxin Zhang about this tool.
Curious Dr. George: At the 2022 Precision Medicine World Conference in Santa Clara, CA, you outlined how OncoKB can be of great value for investigators, drug developers, regulators, educators, clinical oncologists, and patients. Offered through a 501(c)(3) organization, how can OncoKB help other 501(c)(3) charities access focused information and options for people with advanced cancer?
Hongxin Zhang: Precision oncology is defined as using molecular profiles to identify clinically actionable driver alterations in patient tumor samples. It has become the standard of care for many cancer types, and there are many steps between having a patient consent to tumor sequencing and having a clinical oncologist make a decision on the basis of the patient's tumor molecular results. Interpretation of sequencing results is confounded by the sheer number of alterations that can surface from next-generation sequencing (NGS), but is a critical step in the utility of clinical NGS testing and consequent clinical decision making.
Tumor-specific (or "somatic") mutations are divided into those that are causal in tumor development, so-called driver mutations, and those that are benign bystander mutations, or "passengers". Most of the variants detected in a patient tumor sample are passenger mutations. A small subset of driver mutations can serve as predictive biomarkers of response or resistance to targeted therapies, and these mutations are considered clinically actionable.
The challenge for clinicians and researchers is how to reliably identify a clinically actionable variant. Information describing a variant's biological and oncogenic effect and clinical actionability is buried in various unstructured resources, such as the text of scientific research papers. Therefore, the process for a clinical oncologist or molecular pathologist to accurately and reliably identify actionable mutations and make a timely clinical decision is time-consuming and laborious. Also, new data regarding predictive biomarkers is always emerging, making NGS sequencing-based clinical decisions require the practitioner to be completely up to date on advancements in molecular and clinical oncology.
OncoKB is a precision oncology knowledge base developed at MSK that contains biological and clinical information about genomic alterations in cancer. Alteration- and tumor type-specific therapeutic implications are classified using the OncoKB Levels of Evidence system, which assigns clinical actionability to individual mutational events. Annotations are provided based on sample biomarkers and through high-performance programmable access. This ensures the timely delivery of clinical interpretation.
OncoKB implements multiple steps to ensure content quality. First, all content is curated by oncology medical fellows, translational cancer biology postdoctoral fellows, or graduate students. All scientific and clinical content is supervised and reviewed by the OncoKB PhD-level Scientific Content Management team per the OncoKB standard operating procedure. Second, all clinical evidence must be approved by our Clinical Genomics Annotation Committee, which consists of about 50 clinicians across all disease teams at MSK. Third, we introduced an External Advisory Board (EAB) composed of leaders in the cancer genomics field across major cancer hospitals. The EAB members oversee OncoKB development and mitigate any issues arising from conflicts of interest. Based on this model, OncoKB has been annotating patient results from MSK-IMPACT™, an NGS-based multiple-panel sequencing assay, since 2016, with roughly 12,000 samples annotated yearly.
Initially introduced to the public space in 2016, OncoKB became the first somatic cancer human variant database to be partially recognized by the U.S. Food and Drug Administration (FDA), in October 2021.
Our mission is to make accurate genomic biomarker annotation available to as many users as we can. We believe that an expert-curated resource like ours would benefit the whole oncology community. Institutions frequently lack the tools and expertise required to conduct a thorough analysis of genetic data, especially those located in underrepresented communities. OncoKB is free to use in an academic setting, which includes all research projects in all 501(c)(3) organizations. Additionally, a commercial license can be provided if annotation is used in the report. The cost is determined by report volume, business size, and particular usage. If you are interested, don't hesitate to get in touch with us.
Zhang can be reached at zhangh2@mskcc.org.
https://lundberginstitute.org/wp-content/uploads/2018/01/cdg-speech-bubble-trimmed-300-1.png
300
300
melindaroberts
https://lundberginstitute.org/wp-content/uploads/2020/08/Artboard-1.png
melindaroberts
2022-11-10 11:34:45
2022-11-18 10:40:24
A Powerful Knowledge Base for Precision Oncology