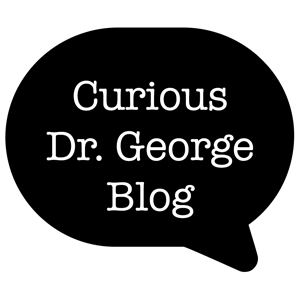 Best Use of Palliative Care in Cancer Patients

Malinda Bell, MD, Associate Professor Michigan State University College of Human Medicine; Clinical Associate Professor Western Michigan University Dept of Emergency Medicine
Q: Many, even millions, of Americans are living with advanced cancer. You are a board certified Emergency Physician and also boarded in Palliative Care. Please explain the fundamental premises, promises, and practices of palliative care for cancer patients.
A: "Quality of life" defies a singular, concise definition and thwarts researchers' attempts to be measured. It is easier to express a personal definition of what isn't quality of life i.e. "Don't ever put me in a nursing home," or "I never want to be kept alive by machines." A cancer diagnosis changes everything and ever after. In best-case scenarios involving serious illness, "quality of life" becomes less about negatives and more about individualized, ongoing, informed conversations. Such communication happens when a Palliative Medicine (PM) specialist is invited to collaborate in cancer care.
When a cancer outpaces a prescribed oncology regimen, it is not uncommon for the patient to feel hopeless. The oncologist, "battling" cancer, may be reluctant to transition to a treatment plan focusing on quality rather than quantity. This is fertile ground for PM; it's our wheelhouse in anydisease that is life limiting. A patient should never hear: "There's nothing more we can do." Such words are the greatest disservice and opinion any physician can deliver. When cure is no longer possible, PM replaces despair with a new road map—"Let's get you where you want to be."
Scrupulous symptom management is a primary focus of PM. Pain, dyspnea, nausea, even constipation can be bothersome but depression, anxiety, grief, and spiritual distress are under-recognized comorbidities that are often managed successfully by PM. We don't have more time than other physicians, but our consultations offer the expertise of a multi-disciplinary team to benefit our colleagues, patients and families.
Administrators want PM involved "early" because more visits garner more reimbursement. Discharge planners want us involved under the guise of "care coordination" but we must not be confused with case managers. Some PM physicians promote same-day consultation for newly diagnosed cancer as "low hanging fruit" or "job security." As a boots-on-the-ground specialist, I believe PM can be introduced too early. Our oath is Hippocratic, not bureaucratic. Adding one more specialist in this immediately vulnerable time creates undue stress and is likely to be confused with "hospice," our closely related cousin.
A properly timed PM consult is an invitation to board a moving train: even if we can't change the direction, destination, or timetable, our presence can address or alleviate many common fears such as dying in pain. PM physicians typically have a series of conversations with patients and families to help get "affairs in order." Facilitating a "life review," we often unpack decades of emotional baggage that foster understanding and healing opportunities that might otherwise be missed.
Do we extend life? Studies suggest "perhaps" or "no." Do we reduce the cost of care at end-of-life by reducing ICU days? Sometimes. Do we excel in symptom management? Absolutely. PM is not available everywhere and fellowships are few but it can still be studied and practiced. I observed physician mentors, who may not have had all of the answers but didn't hesitate to enter the sacred space with a patient who had been given difficult news. One of my patient's daughters summarized the role of PM when someone asked, "What does Dr. Bell do exactly?" She replied, "She heals hearts." We certainly try.
Copyright: This is an open-access article distributed under the terms of the Creative Commons Attribution License, which permits unrestricted use, distribution, and reproduction in any medium, provided the original author and source are credited.
https://lundberginstitute.org/wp-content/uploads/2018/01/cdg-speech-bubble-trimmed-300-1.png
300
300
melindaroberts
https://lundberginstitute.org/wp-content/uploads/2020/08/Artboard-1.png
melindaroberts
2016-12-07 14:30:07
2016-12-07 14:30:07
Best Use of Palliative Care in Cancer Patients