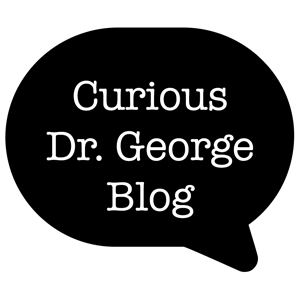 Cynthia Martin, MA is a freelance/ghost writer (who tried to write a serious piece).
Q: As a journalist, you are a savvy native Canadian consumer/patient who also knows a lot about the United States. What do you see as the main similarities and differences between cancer prevention and care in the US and Canada?
A: Writing a 500-word answer to this is like trying to boil down 40 gallons of sap collected amid a chilly stand of trees to make 1 gallon of maple syrup. If all goes well, you get a dreamy confection where waffles are merely a delivery system. If not, you get a soggy gooey mess leaving you with sticky pails and spouts, a burnt-out fire, cranky people who remind you they could have spent the day elsewhere, an awful friggin' lot of cleaning up and a spike in wine sales at my closest store.
I started in healthcare in 1985; written and ghosted a whack of health material including on cancer, volunteered and taken care of friends including my best friend who died partially from sheer weariness and partially because a doctor missed his calling as a government clerk. I read, I nod, I empathize, I sympathize and I get mad. Then I forget until a fresh sad story comes along; so I'll first address the main difference. With the US a market-driven system – which is very bad for healthcare – your cancer services are slick and self-serving, like a smarmy blind date who shows up perfectly groomed with an IQ of 49 who mowed down the uninsured and underinsured to get to me. Under that difference is that Canadian parents don't have to mortgage houses to pay for a child's cancer care, Canada doesn't have the many hundreds of insurance companies as in the US; with overhead and administrative costs dramatically reduced if rolled into a single-payer system the US would see enough savings to cover every citizen.
Turning to similarities between the two countries, my overarching thought is we should all be ashamed. Ashamed, as Brian Klepper wrote on this blog, "Cancer care is such lucrative business that more than one in four health systems is now building a cancer center." Ashamed, that since Richard Nixon declared a war on cancer in 1971, cancer became the disease dominating the zeitgeist of the past 45 years (!!!!) Whether another touching tribute in an father's obituary who "fought valiantly" or sister who "battled bravely" – I'm sure that's not what Nixon meant. You bet cancer is lucrative: with more than 56,400 clinical trials listed it's not disappearing soon.
Another similarity is urban and rural cancer services; both the US and Canada are large landmasses which make comprehensive services impossible. This makes me want to run screaming off the end of my closest wharf since I do indeed live in a semi-rural area and if I got cancer, would be screwed in the bad kind of way (oh really, I'm the one not taking cancer seriously?).
Also similar: prevention is largely an afterthought, like no-name condiment packages stuck at the back of a drawer ("Right, we have some of that somewhere…"). In 2015, it was estimated that in the US 1,658,370 new cancer cases would be diagnosed with 589,430 cancer deaths; and 196,900 Canadians would develop cancer and 78,000 die of cancer. If extrapolated into deaths from plane crashes – say Boeing's 737-800, likely the most common large aircraft–that's some 43 planes full of individuals a day. I know those stats can't be compared but think of each person as a mother, lover, child –losses impossible to calculate correctly. In a small sign of related prevention, consider Mexico, which applied an 8% tax on "non-essential" food in January 2014, seeing junk food sales drop 5.1%, while our governments dilly-dally. The only two jurisdictions: Berkeley California's health tax on sugar-laden drinks (must be the dreamcatcher earrings) while Philadelphia's recent vote for its sugary-drinks tax was approved precisely because it was pitched as a tax measure for city revenue. That the beverage industry spent $10.6 million to thwart Philadelphia's tax is obscene, like opposition (in large part by US health insurance companies) to 1993's US Health Security Act and recently Obamacare – your two-party feuds are emblematic, wasting so much energy and time, being infinitely more precious than jettisoning partisan vested interests for the good of your citizens.
Soon after she was appointed the 18th US Surgeon General, I interviewed Dr. Regina Benjamin. She seemed she'd bring spunk and honesty to the role, especially when she said disco dancing was exercise (be still my heart). But the PR gauntlet I had to negotiate told me not to put that in (it's an article pull quote). One of Dr. Benjamin's hopes was to see a "smoke-free world," but…poof she resigned. I'm thinking since she was muzzled on disco dancing even whispering "Let's address tobacco use" would have been like a scene from a mob movie, her being bundled out her office rolled up in a carpet. People have completely lost their minds and souls and misdirected their talents since Nixon's proclamation. So very much has been and is still written and discussed and debated, so very many trial balloons sent up by politicians as to which policies incur less wrath and fewer lost votes, so many millions of people needlessly suffering and ever lost to us – because the will is not strong enough to shut down tobacco and change taxing policies, corral lobbyists and target chemicals, take less from whatever payment system because – oh, it's great going to conferences (saying the same things said for decades). Although I deeply adore Obama and Biden, now there's a Cancer MoonShot, as American as the war on cancer.
No cancer isn't funny, not even the black humour wit needed to work in healthcare, nor are greeting cards now cheerily saying "Cancer Sucks!" instead of "Get Well." I'm trying not to mention pink ribbon marketing so here's a musical interlude. The lead singer of an iconic Canadian band has glioblastoma winding up their supposed last tour, every station playing their music ad nauseum as media, the public (many of whom never paid attention to the band prior) and medical community fawned over his "bravery" – as if he is the only patient in their waiting room, as if he is the only person to ever have cancer and be prescribed its itchy coat of hope – as if he is the ONLY one who will die. Meanwhile, funds roll in to cancer research and – of course – the band. Not so for the lead singer of another Canadian band, who has early Alzheimers and wound up his tour quietly–so Canadian-like – but then Alzheimers isn't as sexy. The twin brother of a British guitarist, not parlaying cancer into sales, just announced his twin's death at 28, while yet a member of another iconic Canadian band – who's going to die somehow not raking in teary-eyed royalties – quit to work at a library. This is all so very very – to use a scientific term – nuts.
I hope I can hear keyboards stirring to action…not to flame me for opinions on this soggy gooey mess (don't shoot the messenger), but in a universal demand for an end to cancer, mad enough to bite down hard, not just nibble away ad nauseum at its margins.
Copyright: This is an open-access article distributed under the terms of the Creative Commons Attribution License, which permits unrestricted use, distribution, and reproduction in any medium, provided the original author and source are credited.
https://lundberginstitute.org/wp-content/uploads/2018/01/cdg-speech-bubble-trimmed-300-1.png
300
300
melindaroberts
https://lundberginstitute.org/wp-content/uploads/2020/08/Artboard-1.png
melindaroberts
2016-09-14 14:17:38
2016-09-14 14:17:38
Canadian/American Cancer