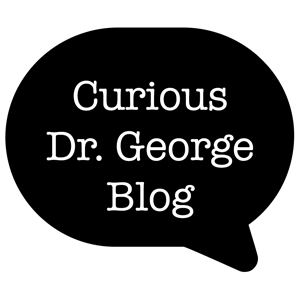 Cancer Commons Adapts to Remain True to Our Mission
People facing advanced cancer come to Cancer Commons to ensure they have all the information they need to make their best-possible cancer care decisions. Here, Curious Dr. George asks our CFO & COO Shelley Frisbie about recent updates to our organization.
Curious Dr. George: You have been the CFO of Cancer Commons for some time and recently added the COO title and duties to your position. How do you see Cancer Commons as a 501(c)(3) nonprofit organization as we seem to be emerging from the COVID-19 pandemic? I presume its core mission remains the same, but has the organization evolved, and do you anticipate additional changes?
Shelley Frisbie: There is no question that the pandemic profoundly affected nonprofits, because a significant percentage of philanthropic resources had to be redirected to the COVID-19 fight. Although things were lean at Cancer Commons, we learned from our clients what a tremendous need there is for compassionate, personalized support for those facing advanced cancer. The experience led us to commit even more deeply to our mission.
In support of this, we created the Director of Patient Services role and brought on a Patient Navigation Specialist. They serve as the crucial first points of contact, providing care to those who come to us feeling overwhelmed and uncertain. Together they guide clients through registration, assess needs and goals, and begin the process of identifying appropriate diagnostic and treatment options.
Thanks to an updated, more client-focused website—and the personal outreach done by our navigation team—we are seeing an increase in the number of registrations for Cancer Commons services. With philanthropy down, however, we have had to consider new ways of funding to meet the needs of those turning to us.
With this in mind, we launched several low-cost Enhanced Services, designed to provide a continuum of care:
Cancer Commons Plus, a subscription service that ensures registered patients stay connected with their Cancer Commons team for as long as needed;
Expanded Options & Navigation, to offer clients more detailed discussion and explanation of potential treatments, and assistance with obtaining molecular testing; and
Clinical Trials & Expanded Access Assistance, to address a need clients have been sharing for years.
Something that has not changed is Cancer Commons' commitment to perpetual learning and open knowledge sharing to help current and future patients. We continue to work with our technology partner xCures on the XCELSIOR longitudinal study and are developing other collaborations to help us offer education and resources. Supported by a memorial sponsorship, we recently launched a series of quarterly webinars to provide critically needed information for cancer patients and caregivers—and introduce a whole new audience to our valuable services.
Everyone needs somewhere to turn when they hear those awful words "there's nothing more to be done for your cancer." The questions that arise seem endless. Patients and caregivers are looking for answers to be sure they have done everything possible. Cancer Commons helps provide those answers.
The organization has evolved and will continue to do so. In the near future, we will make Cancer Commons' offerings even more interactive with the addition of chat service, and leverage partnerships with advocacy organizations and biotech companies so that we can offer new options as technology advances. Philanthropy will always be extremely important to sustain our free services, subsidize Enhanced Services for clients with demonstrated need, and to help us serve as many people as possible.
And as always, I invite anyone facing advanced cancer to sign up to receive one-on-one help from our compassionate experts. We are here for you.
https://lundberginstitute.org/wp-content/uploads/2018/01/cdg-speech-bubble-trimmed-300-1.png
300
300
melindaroberts
https://lundberginstitute.org/wp-content/uploads/2020/08/Artboard-1.png
melindaroberts
2022-04-13 09:11:56
2022-06-06 09:14:41
Cancer Commons Adapts to Remain True to Our Mission