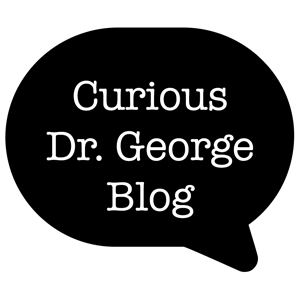 Clarity Still Awaited for Prostate Cancer Diagnosis
Nelson N. Stone, MD, Professor of Urology and Radiation Oncology at The Icahn School of Medicine at Mount Sinai, NY, NY; CEO and Founder, 3DBiopsy, Inc., Aurora, CO. E. David Crawford, MD, Professor of Urology and Radiation Oncology at The University of Colorado, Anschutz Campus, Aurora, CO; Medical Advisor and Founder, 3DBiopsy, Inc., Aurora, CO
Q: Whether and how to decide to do a prostate biopsy when a patient is found to have a "high" PSA remains a debated issue. The Lancet published a large controlled UK study on 1/19/2017 evaluating multi-parametric MRI and TRUS (PROMIS) that some observers have found to be informative. Do you believe that these findings will affect clinical practice?
A: Yes and no: in a landmark study (PROMIS) Ahmed et al. found an 88% sensitivity and 45% specificity for mpMRI in biopsy naïve men for clinically significant prostate cancer. The authors proposed mpMRI as a screening test before biopsy (to eliminate 25%). The caveat here was the biopsies were performed both by a transperineal mapping (TPM) and a transrectal (TRUS) approach-with the latter being only 50% accurate. This would argue against doing TRUS biopsies and taking the men with a positive MRI to the operating room for a more aggressive mapping procedure. If TPM is known to perform better than TRUS (70% vs 30% cancer detection rate) why are only 5% of biopsies performed by TPM?
The TRUS needle takes a 17mm specimen and most lesions (regardless of aggressiveness) are invisible to ultrasound. This makes the TRUS procedure "semi-blind" at best. Trying to span the longer sagittal length of the gland (often > 50 mm) with the TRUS needle requires multiple in-line punctures resulting in more than 50 biopsies per procedure (as opposed to 12 for TRUS). Devices developed specifically for TPM could improve the diagnostic accuracy and shorten the time required. It could also offer the potential to treat patients with targeted focal therapy, an option for more than 1/3 of men with prostate cancer. A biopsy needle and actuator that takes one specimen across the length of the prostate (between 20 and 60 mm), a 3-D image guided tracking program that provides a digital map for focal therapy and a pathology device that preserves the integrity of the longer core allowing the pathologist to identify the location and of every lesion are currently under development. A system such as this will be able to accurately select patients for surgery or observation and open the door for accurate and safe focal ablation.
The initial step in evaluating prostate cancer risk is the PSA test, most of which are ordered by the patients' family physician. The TRUS biopsy misses cancers in 30% of patients. In patients with prostate cancer, 75% have low to intermediate risk disease, but because prostate cancer is multifocal in 70% of patients, smaller potentially lethal cancers often coexist with the low risk cancers. Out of an abundance of caution, physicians recommend surgery (or radiation) knowing that as many as 50% could have avoided it. In those selecting observation, 40% switch to active treatment because aggressive cancer declares itself or because of worry. It is no wonder that the USPSTF has said that PSA testing does more harm than good.
Crawford et al. has recently published data that suggests if the PSA < 1.5 ng/ml the risk of prostate cancer is low. This argues for getting baseline testing in all men and in the 70% with low PSA's reducing testing to every 5 years. For those with a slightly elevated PSA, a PHI score or a liquid marker such as SelectMDx (urine test) could help further reduce unnecessary biopsies by identifying men at risk for high grade cancers.
Copyright: This is an open-access article distributed under the terms of the Creative Commons Attribution License, which permits unrestricted use, distribution, and reproduction in any medium, provided the original author and source are credited.
https://lundberginstitute.org/wp-content/uploads/2018/01/cdg-speech-bubble-trimmed-300-1.png
300
300
melindaroberts
https://lundberginstitute.org/wp-content/uploads/2020/08/Artboard-1.png
melindaroberts
2017-02-22 14:43:40
2017-02-22 14:43:40
Clarity Still Awaited for Prostate Cancer Diagnosis