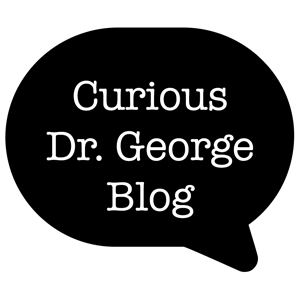 Facilitating Access to Treatment for Children with Brain Cancer
A Q&A with Leslie Jared, RN, MSN, Nurse Navigator at Cancer Commons. Email: leslie.jared@cancercommons.org
Q: A midline glioma is a type of brain tumor that is particularly dangerous because of its nature and its location in the brain. It often afflicts children. An investigational drug called ONC201 has shown early promise in some patients whose tumors have a specific genetic mutation called H3 K27M. At Cancer Commons, in collaboration with xCures and Oncoceutics (the developers of ONC201), we are helping patients who cannot participate in ongoing clinical trials with ONC201 to gain access to the investigational therapy. You work directly with some of the patients in this program. Can you update our readers on its progress?
A: Oncoceutics has several clinical trials in progress to evaluate ONC201 in high-grade glioma, in particular for patients with H3 K27M-mutant glioma. The expanded access program currently allows the treatment of patients in the U.S. with recurrent/progressive H3 K27M-mutant and/or midline high-grade gliomas that are not otherwise eligible to participate in these trials. This includes patients with diffuse intrinsic pontine glioma (DIPG).
Under expanded access, patients with life-threatening illnesses who are not eligible for clinical trials may access treatments that are still under investigation and have not yet been approved by the FDA. Access to investigational treatments does require review and authorization by the FDA, but more importantly, in order to be successful, it requires the active involvement and cooperation of drug companies, health care providers, and patient advocacy groups.
ONC201 is a highly selective antagonist of the dopamine receptor D2 (DRD2) and has shown the ability to cross the blood-brain-barrier. DRD2 is overexpressed in some forms of cancer, including brain tumors that possess the H3 K27M mutation. ONC201 has been shown to kill cancer cells via activation of an integrated stress response, inactivation of Ras signaling, and apoptosis (death of cells). Clinical trials have shown that ONC201 may benefit some patients with DIPG- and midline-glioma patients who exhibit the H3 K27M mutation.
H3 K27M-mutant glioma patients, including those with DIPG, who do not qualify for the currently enrolling ONC201 clinical trials can consider the ONC201 intermediate-sized expanded access program as an additional option. Unlike single-patient Compassionate Use protocols, the intermediate-sized Expanded Access Program allows the treatment of multiple patients under one protocol.
Oncoceutics opened the current Expanded Access Program in January 2019 under collaboration with xCures, The Al Musella Foundation, The Cure Starts Now and DefeatDIPG. Many physicians/institutions have been able to open the program and treat patients at their U.S.-based sites. The real-world safety and outcomes data for these expanded access patients is being collected in a clinical database and will be used in an effort to speed up the development process and provide broader learning on who can benefit from ONC201.
If you are interested in the ONC201 expanded access protocol for yourself or a loved one, I encourage you to register with Cancer Commons as a new patient. Once you complete the registration process, I will help guide you through the evaluation process to determine whether you or your loved one qualifies for the protocol.
Please note: Oncoceutics does not currently distribute ONC201 outside of the United States.
***
Copyright: This is an open-access article distributed under the terms of the Creative Commons Attribution License, which permits unrestricted use, distribution, and reproduction in any medium, provided the original author and source are credited.
https://lundberginstitute.org/wp-content/uploads/2018/01/cdg-speech-bubble-trimmed-300-1.png
300
300
melindaroberts
https://lundberginstitute.org/wp-content/uploads/2020/08/Artboard-1.png
melindaroberts
2020-03-09 18:00:40
2020-04-16 18:02:54
Facilitating Access to Treatment for Children with Brain Cancer