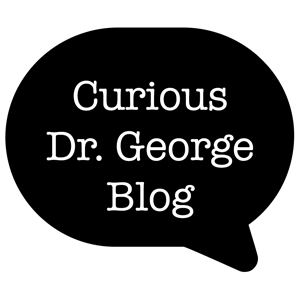 Foundation Medicine, CMS, FDA, CAP and Academic Molecular Pathology: A Clash of Values
Karen Kaul MD, PhD, Chair, Department of Pathology and Laboratory Medicine, NorthShore University HealthSystem; , Duckworth Family Chair of Molecular Pathology; Clinical Professor of Pathology, University of Chicago Pritzker School of Medicine; Chicago, IL; Email: KKaul@northshore.org
Q: The field of precision oncology continues to seek clear guidance on payment for both molecular testing and resulting therapy. In the US, such guidance often is provided by the federal CMS. As an academic and practicing molecular pathologist, how do you view the recent proposal from CMS?

A
: Since the implementation of KRAS testing of colorectal cancers a decade ago, oncologists and pathologists have seen the steady growth and evolution of precision oncology. Assessment of somatic alterations in tumors has become a requirement for appropriate diagnosis for many tumors, and is instrumental in 
selection of effective therapy for others
 (1-3). Initially, laboratories utilized single-gene assays, but the explosion in genomic targets needed has led to the 
implementation of next-generation sequencing
 to efficiently (in terms of time, cost and the small size of many tissue samples) provide the needed information (4). The laboratory community has responded with published consensus guidelines for 
validation and performance of NGS
 on tissue samples, along with published studies demonstrating the high quality of the results generated by laboratories that adhere to these guidelines, operating in a CLIA environment (5-9). These advances have taken place largely through the efforts of practicing molecular pathologists working at academic and large community hospitals across the US and around the world.
Pathology, and genomic pathology, is practiced locally in an individualized manner. Each tissue specimen is examined grossly and microscopically, with appropriate sections selected for immunostains or molecular studies. Samples may be tiny, consisting of core biopsies or fine needle aspirations, so that pathologists must carefully triage the tissue, communicating with oncologists to ensure that key information for that patient can be obtained. Findings are discussed at tumor boards which include an integrated team of professionals. Tumor boards are also valuable opportunities for physicians, and especially residents and fellows, to experience and learn the impact of these new technologies on the patients they care for. As precision oncology continues to advance, we must be sure that the next generation of oncologists, pathologists and other health care professionals are fully fluent in utilization of these approaches.
The 
recently proposed national coverage determination from CMS
 is, simply put, bad for patient care (10-11). The commercial vendor who worked with the FDA and CMS to obtain clearance did not develop the methods or quality systems utilized (which are in use in clinical laboratories across the country) but did have the financial resources to accomplish this approval. Few academic and community hospital labs will be able to pursue this approval in this era of cost containment, particularly if reimbursement for these services is further obstructed. Furthermore, the large gene panel that was approved, and proposed to be covered by this NCD, will not be suitable for many samples, many types of cancer, and certainly not biopsies or aspirates. Sending the representative tumor block may negate performance of other studies needed for appropriate patient care. Uncertain reimbursement for local laboratories will preclude performance of these critical studies at many centers, leaving them to await results from a remote laboratory not likely to be able to handle the testing volumes. Advances in the field made by local and academic laboratories will be hindered as institutions seek to trim costs and unreimbursed services. Certainly, the robust academic discussions that are so much a part of modern management of oncology patients, and the training of our residents, fellows, and colleagues, will lessen with the reduction of these important procedures to a send-out commodity. Precision laboratories are fundamental to precision oncology and are an important part of patient care; it is critical that they be performed according to quality standards in a variety of settings and centers, and that they be able to contribute to ongoing advances as well.
There is no evidence that FDA's newly established Breakthrough Device Program will lead to improved testing quality. In fact, it may be argued that the collective comparisons currently made between labs through the College of American Pathologists and other proficiency testing programs more broadly raise quality, particularly when coupled with adherence to laboratory performance standards for NGS. There is a great need to increase quality improvement opportunities available to labs, and especially to collect outcomes data on the impact of this testing in a way that helps us all improve patient care. The public needs would be served best by insuring reimbursement of NGS to facilitate access to service, and to provide a minimally burdensome program to collect the needed data (about quality and outcome) from laboratories, by building on the current CLIA programs. Data-driven consensus guidelines addressing such issues as appropriate timing, sample types, assay coverage and detection sensitivities should be developed. With only a single reimbursed provider for these services, advances in the field will be stymied.
Karen Kaul's contact info is included in the author affiliations at the top of this page.
References
Kaul KL, Sabatini LM, Tsongalis GJ et al. The Case for Laboratory Developed Procedures: Quality and Positive Impact on Patient Care. Acad. Pathol. (2017), 4:1-21
Kaul, K.L. Virchows Arch (2017) 471: 141. https://doi.org/10.1007/s00428-017-2141-z
Corless CL. (2016) Next-generation Sequencing in Cancer Diagnostics. J. Molec. Diagn. 18:813-816.
Misura M, Zhang T, Sukhai MA, Thomas M, Garg S, Kamel-Reid S, Stockley TL. (2016) Comparison of Next Generation Sequencing Panels and Platforms for Detection and Verification of somatic Tumor Variants for Clinical Diagnostics. J. Molec. Diagn. 18:842-850.
Gargis AG, Kalman L, Bick DP, da Silva C, Dimmock DP, Funke BH, Gowrisankar S, Hegde MR, Kulkarni S, Mason CE, Nagarajan R, Voelkerding KV, Worthey EA, Aziz N, Barnes J, Bennett SF, Bisht H, Church DM, Dimitrova Z, Gargis SR, Hafez N, Hambuch T, Hyland FCL, Luna RA, MacCannell D. (2015) Good laboratory practice for clinical next-generation sequencing informatics pipelines. Nature Biotechnology 33, 689–693 (2015) doi:10.1038/nbt.3237
Sireci AN, Aggarwal VS, Turk AT, et al. Clinical Genomic Profiling of a Diverse Array of Oncology Specimens at a large academic center: Identification of targetable variants and experience with reimbursement. J. Molec. Diagn. 2017, 19:277-287; http://dx.doi.org/10.1016/j.jmoldx.2016.10.008
Lih C-J, Harrington RD, Sims DJ, et al. Analytical validation of the next-generation sequencing assay for a nationwide signal-finding clinical trial: molecular analysis for therapy choice clinical trial. J. Molec. Diagn. 2017, 19:313-327; http://dx.doi.org/10.1016/j.jmoldx.2016.10.007
Deans Z, Watson CM, Charlton R, et al. Practice Guidelines for Targeted Next Generation Sequencing Analysis and Interpretation. http://www.acgs.uk.com/media/983872/bpg_for_targeted_next_generation_sequencing_-_approved_dec_2015.pdf
Jennings LJ, Arcila ME, Corless C et al, Guidelines for Validation of Next-Generation Sequencing–Based Oncology Panels; Journal of Molec Diagn, 19: 341-365; DOI: http://dx.doi.org/10.1016/j.jmoldx.2017.01.011
https://www.cms.gov/medicare-coverage-database/details/nca-proposed-decision-memo.aspx?NCAId=290&CoverageSelection=National&KeyWord=NGS&KeyWordLookUp=Title&KeyWordSearchType=And&bc=gAAAACAACAAAAA%3d%3d&
http://www.diagnosticsworldnews.com/2017/12/21/fda-approves-cms-proposes-coverage-for-foundation-medicines-ngs-based-test.aspx
Copyright: This is an open-access article distributed under the terms of the Creative Commons Attribution License, which permits unrestricted use, distribution, and reproduction in any medium, provided the original author and source are credited.
https://lundberginstitute.org/wp-content/uploads/2018/01/cdg-speech-bubble-trimmed-300-1.png
300
300
melindaroberts
https://lundberginstitute.org/wp-content/uploads/2020/08/Artboard-1.png
melindaroberts
2018-01-03 15:50:04
2018-01-03 15:50:04
Foundation Medicine, CMS, FDA, CAP and Academic Molecular Pathology: A Clash of Values