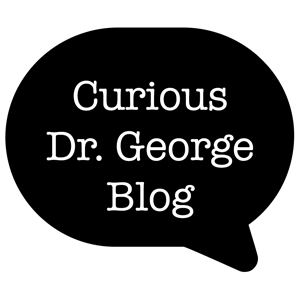 How an Expert Would Manage His Wife's Metastatic Breast Cancer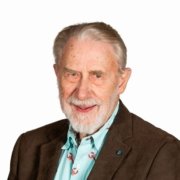 Curious Dr. George
Cancer Commons Contributing Editor George Lundberg, MD, is the face and curator of this invitation-only column.
Richard B. Schwab, MD
Professor of Medicine – Division of Hematology/Oncology; Medical Director, Koman Family Outpatient Pavilion Infusion Center – UC San Diego Moores Cancer Center
For most people with breast cancer, a lump is the first sign that leads to diagnosis. But some cases are not detected until after spread has already occurred. Here, our Curious Dr. George asks Richard B. Schwab, MD, how he would approach such a case if his own wife were the patient. Dr. Schwab is Professor of Medicine in the Division of Hematology/Oncology and Medical Director of the Koman Family Outpatient Pavilion Infusion Center at U.C. San Diego Moores Cancer Center.
Curious Dr. George: How would you, as a breast cancer expert, manage your wife's cancer if it were to present as shortness of breath or back pain, with a breast mass only then detected?
Richard B. Schwab, MD: Doctors frequently take care of their family members for minor problems; cancer is not one of them. Even caring for patients, managing one's own anxiety about the normal uncertainties of medicine is not easy. Managing of my wife's cancer would not be possible, so I would have one of my excellent colleagues be her oncologist.
That said, I would be answering my wife's questions about this frightening situation and trying to guide her. She gets her screening mammogram every year, so presenting with metastatic breast cancer would be very unusual. Only 5% of breast cancer is de novo metastatic, and many of these patients did not have recommended screening before diagnosis. However, screening mammograms are not perfect, so your hypothetical scenario is possible.
If she was short of breath, I think we would utilize the emergency department. Although cancer is usually a relatively slow process, there are rare times when patients can become very ill during the normal time required for diagnosis and treatment initiation. CT scans can be done quickly and could identify a pulmonary embolism, pleural effusion, or lymphangitic spread. Starting appropriate therapy quickly (anti-coagulation, thoracentesis, or chemotherapy respectively) could be critically important.
Making a pathologic diagnosis would be the next step, and would radically alter treatment (and life) plans. Breast cancer is not one disease. Oddly we would be hoping for an aggressive estrogen receptor-negative and HER2-positive cancer. These cancers are highly responsive to numerous treatments, and cures—even with metastatic disease—are becoming more and more common. A triple-negative cancer would be complicated. Some patients with triple-negative breast cancer, particularly limited to the lungs, do end up cured, but these cases are rare and overall this type of breast cancer has the fewest treatment options. Last but most common, particularly if her cancer had spread to the bones, would be estrogen receptor-positive disease. These cancers generally grow more slowly and on average patients survive longer with this type of disease. However, these cancers are never truly cured, although for older patients lifelong disease control can sometimes be obtained. For a patient as young as my wife new therapies would be needed to have any reasonable hope of lifelong disease control.
Which location to biopsy is a common challenge we would need to address. Biopsy of the breast is the easiest, but may not reflect the more dangerous disease that has spread to other organs. Lung biopsy has some additional risk, it is anxiety provoking, and sample quantity (or even successful sampling) can be challenging. Biopsy of the bone, while very safe, can give unreliable results due to the need to decalcify the sample prior to testing. The details of the patient's case and the expertise of the doctor performing the biopsy matter. Having expert trusted colleagues in radiology and pulmonology would be a significant advantage for my wife.
I mentioned the idea of truly curing my wife. I define true cure as a lack of cancer progression for at least 5 years after stopping therapy. I have cared for many patients with metastatic disease that has been cured, and that knowledge would help my family get through what is fortunately only a hypothetical situation.
Dr. Schwab can be reached at rschwab@health.ucsd.edu.
https://lundberginstitute.org/wp-content/uploads/2018/01/cdg-speech-bubble-trimmed-300-1.png
300
300
melindaroberts
https://lundberginstitute.org/wp-content/uploads/2020/08/Artboard-1.png
melindaroberts
2021-10-20 12:46:46
2021-10-20 12:47:28
How an Expert Would Manage His Wife's Metastatic Breast Cancer