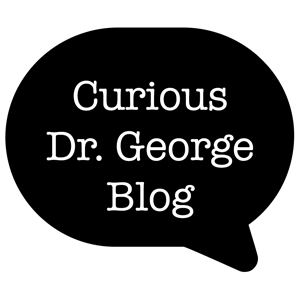 Huge Progress in Palliative Care

Diane E. Meier, MD, FACP, Director, Center to Advance Palliative Care; Professor of Geriatrics and Palliative Medicine, Icahn School of Medicine at Mount Sinai; New York, NY;
Email: diane.meier@mssm.edu
Q: You wrote in MedGenMed in 2007 that palliative care was the job of all hospitals(MedGenMed 2007; 9(3) 6. July 7. PMCID:PMC2100088). In October 2017 you were honored at the National Academy of Medicine for your achievements in this field. How fully has your charge to hospitals in 2007 been realized?

A
: Palliative care is a fairly new medical specialty devoted to reducing suffering and improving quality of life for people living with serious illness-whether the disease is curable, chronic, or life threatening and progressive. Palliative care teams work alongside disease treatment specialists to provide an added layer of support in service of pain and symptom management, family support, attention to the social determinants of health, and skilled communication about what to expect and what matters most to the patient in the context of the reality of the illness. Multiple 
studies demonstrate palliative care's contribution
 to achievement of the triple aim: better experience of care, better care outcomes (including survival in several studies), and as an epiphenomenon of better care, much lower unnecessary utilization of 911 calls, ED visits, and hospitalization.
Until recently, palliative care was only available through 
hospice
, a Medicare funded benefit limited by statute to people with a short (< 6 month) prognosis who agree to give up insurance coverage for treatment of their terminal illness. Not surprisingly, most people choose not to give up coverage for treatment and, as a result, the median length of stay in hospice is only 17 days with more than 30% of hospice patients receiving such care for less than a week. Hospitals are filled with patients pursuing disease treatment for one or more serious illness who are either not hospice eligible or not willing to give up treatment. The evidence of suffering- physical symptom distress, depression, anxiety, confusion about what to expect, family caregiver exhaustion- was growing in the 
medical literature
 and clinicians working in hospitals developed hospital palliative care teams to try to respond to this need. But by the year 2000, fewer than 20% of US hospitals reported any palliative care capacity. Today that number exceeds 80%- four out of five US hospitals now report a palliative care team, and 
among those hospitals with more than 300 beds (the tertiary and quaternary care settings that serve the sickest and most complex Americans), over 90% now have a palliative care team
.
While growth in prevalence of hospital programs improves patient access (now 80% of all hospitalized patients in the US receive care in an organization with a palliative care team), access is not the same as quality. Only 
39% of hospital palliative care programs meet guidelines
 for staffing levels and disciplines and fewer than 10% of 1,800 U.S. hospital palliative care teams have achieved the optional 
Joint Commission advanced certification
 in hospital palliative care, a marker of consistent guideline adherence and quality.
But there are challenges that go beyond the need for greater accountability for quality and standardization among hospital palliative care teams. The greatest current challenge in the field is the recognition that the great majority of people living with serious illness are neither dying (and are therefore ineligible for hospice) nor hospitalized- hence the 
real gap in access is in community settings
 including patient's homes, nursing facilities, cancer centers, dialysis units, and office practices. The next 10 years of 
our organization's work
 will be committed to both ensuring quality and standardization incentives and requirements for palliative care programs regardless of setting and in markedly improving access in American communities nationwide.
Diane E. Meier's contact info is included in the author affiliations at the top of this page.
Copyright: This is an open-access article distributed under the terms of the Creative Commons Attribution License, which permits unrestricted use, distribution, and reproduction in any medium, provided the original author and source are credited.
https://lundberginstitute.org/wp-content/uploads/2018/01/cdg-speech-bubble-trimmed-300-1.png
300
300
George Lundberg, MD
https://lundberginstitute.org/wp-content/uploads/2020/08/Artboard-1.png
George Lundberg, MD
2017-11-08 15:39:39
2017-11-08 15:39:39
Huge Progress in Palliative Care