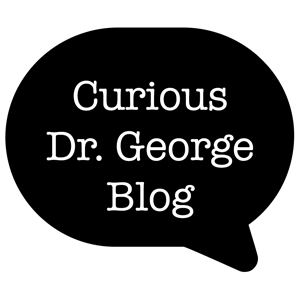 In Memorium: Richard E. Horowitz, M.D.
by Dr. George Lundberg
Searching for Truth in Cancer Clinical Trials
Richard E. Horowitz, MD, Clinical Professor of Pathology, Keck School of Medicine at USC; Emeritus Professor of Pathology, UCLA School of Medicine; Consulting Pathologist, Los Angeles Veteran's Affairs Medical Center
Q: Who has been among the strongest supporters and most constructive critics of CollabRx (since 2010) and Curious Dr. George (since 2016)?
A: American pathology lost one of its greatest leaders (and I lost one of my best friends) when Richard Horowitz died on March 15, 2017 in Los Angeles, California. Still of sharp mind and keen humor, he died with dignity and grace, in a manner of his own choice during home hospice care, of metastatic non-small-cell adenocarcinoma of the lung.
Richard and I met across an autopsy table at the old LA County General Hospital in summer 1967. We bonded and remained colleagues and friends who shared many professional beliefs based on personal experiences for 50 years.
Richard was born in Vienna, Austria on May 17, 1931. He left Austria with his parents to flee Hitler's scourge in 1939.
His college was UCLA, medical school UCSF, internship at Los Angeles County General Hospital, and pathology training (after 2 years in the US Army at Walter Reed doing germfree research) at Mount Sinai in New York. Richard was one of those rare individuals who could keep one foot in academia and one foot in private practice in perpetuity and perform brilliantly in both.
Richard's "real world" pathology practice management writings and teachings exerted wide influence. But his "tour de force" was always the irreplaceable medical learning uniquely gleaned from his legendary "Organ Recitals" at USC, UCLA, and especially the Wadsworth Veterans Administration Hospital.
Richard achieved many positions in organized pathology, wrote numerous articles, chapters and books, and received many awards.
Family life was very important to Richard; he leaves his lovely and dedicated wife Nona, 3 daughters, and 4 grandchildren.
Richard's total course of illness after initial diagnosis (malignant pleural effusion discovered at a routine annual medical checkup with established widespread metastases) was 9 months. He tried "Precision Oncology"; his cancer was found to harbor an EGFR mutation, so he was begun on erlotinib. He experienced adverse effects of such severity that he decided to decline further "curative" therapy of any sort and quickly moved into palliative home-hospice care.
Richard's last publication in a primary source medical journal was in February 2017 in the Archives of Pathology and Laboratory Medicine. Co-authored with Dr. Sarah Bean, it was entitled "Pathology's Stepchild", all about the dilemma of Clinical Chemistry and what to do about it.
His final (of many) contributions to the CollabRx discussion group posted on February 25, 2017. It reads:
Sirs & Madams:
You are making pronouncements and decisions based on insufficient knowledge.  Until the use of autopsies becomes the standard of whether the new therapy worked or how the new therapy's side effects caused the death, we do not have adequate data.  I previously sent the following:
A letter sent to the Wall Street Journal (Published on Sep 23, 2016)
. . . The autopsy is credible outcome measure; nothing else can attest as convincingly to the accuracy of a diagnosis or the efficacy of a therapy.  Few, if any, clinical trials utilize the autopsy to test their hypotheses . . . .
A short composite of the many autopsies I have personally done:
The patient has Stage IV lung cancer; all standard therapy has failed.  The patient is coerced into treatment, first with targeted therapy and later, with immunotherapy.  Soon he experienced diarrhea – the oncologist "handles" that with loperamide which results in annoying constipation. Then after a few days, there is marked increase in dyspnea – is it a progression of the disease, perhaps carcinomatous pneumonia or therapy related (auto-immune) interstitial pneumonitis? Well, that can certainly be treated with steroids.  Oh, the oncologist forgot to tell the patient that he needs CNS radiation because of brain metastases.  So the patient is given a course of radiation therapy – unfortunately, there is significant cerebral edema.  Again the oncologist ameliorates that with steroids, however, the cognitive impairment and confusion persist.  About the same time there are some cardiac arrhythmias – are they due to metastases to the heart or due to "auto-immune" myocarditis?  No worry, add some more steroids.   Regrettably a mixed bacterial and fungal pneumonia develops and that, of course, is treated with powerful antibiotics.  Within a brief period of time another bout of diarrhea, this time due to C.difficile, develops and progresses into a dire megacolon that appears about to perforate.  The patient is taken to surgery, the colon has, in fact, perforated and a segment is resected.  In the surgical ICU the early signs of sepsis appear, soon septic shock ensues and the patient dies after prolonged intensive, but futile, care.  The surgeon requests an autopsy, the oncologist does not attend the autopsy and does not answer the call when informed of the Cause of Death.
In September 2015 the National Academy of Sciences/IOM released their Report "Improving Diagnosis in Health Care". The report listed eight Goals and multiple recommendations. Goal 4 was to develop and deploy approaches to identify, learn from, and reduce diagnostic errors and near misses in clinical practice and Recommendation 4C was that HHS should provide funding…to conduct routine postmortem examinations on a representative sample of patient deaths. It is incumbent on oncologists to obtain autopsies – then they will know if their "magic bullet" worked or killed.
R.E. Horowitz, MD
George Lundberg, MD
Copyright: This is an open-access article distributed under the terms of the Creative Commons Attribution License, which permits unrestricted use, distribution, and reproduction in any medium, provided the original author and source are credited.
https://lundberginstitute.org/wp-content/uploads/2018/01/cdg-speech-bubble-trimmed-300-1.png
300
300
melindaroberts
https://lundberginstitute.org/wp-content/uploads/2020/08/Artboard-1.png
melindaroberts
2017-04-19 14:55:30
2017-04-19 14:55:30
In Memorium: Richard E. Horowitz, M.D.