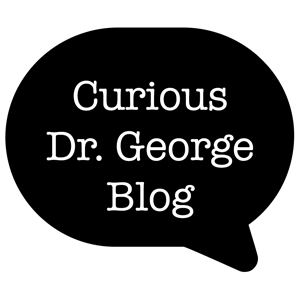 More Information from Less Tissue: Strata Oncology Excels
For a growing number of advanced cancer patients, molecular testing of tumor tissue is an essential step in identifying their best options for treatment. Strata Oncology is one company offering this kind of test. Here, our Curious Dr. George asks two of its leaders what sets Strata apart.
Curious Dr. George: No loop is stronger than its weakest link. In the "brain-to-brain" concept of laboratory testing for precision oncology, tumor specimen selection, collection, preservation, transportation, and processing are among the most important factors. What characteristics of your company's approach to molecular diagnostics may be particularly advantageous for physicians to use to best guide cancer diagnosis and treatment?
Scott A. Tomlins, MD, PhD—Co-founder & Chief Medical Officer, Strata Oncology, and Laura E. Lamb, PhD—Director of Translational Medicine, Strata Oncology: Thank you for the opportunity to discuss this important topic. Strata Oncology's mission is to accelerate the impact of precision medicine for patients with cancer by providing advanced molecular tests coupled to compelling clinical trials. To achieve this, we have carefully considered the brain-to-brain loop as it applies to clinical diagnostics. We are continuously innovating to ensure that all the steps involved in comprehensive molecular testing are optimized, standardized, and intelligently designed to improve benefit to the patient, while also working to reduce testing barriers to physicians and patients by partnering with healthcare systems and integrating Strata testing, education, and clinical trials system-wide.
All molecular testing at Strata is performed in a high-throughput, CAP-accredited and CLIA-certified laboratory, with numerous and redundant quality checks, controls, and standards in place. For example, all histology samples and molecular tests are reviewed and signed out by a single pathologist, which reduces variability, particularly for samples submitted as carcinoma of unknown primary. The latest clinical and molecular data is also reviewed by the lab director to ensure the most relevant information is used to guide downstream therapeutic decision-making. Our commercially-available test, StrataNGS®, has been clinically and analytically validated to assesses DNA and RNA in solid tumors. Importantly, as StrataNGS® sample requirements are some of the lowest in the industry (³2mm2), Strata has over a 99% success rate for patient samples passing all sample input requirements, resulting in over 60,000 tumor samples being tested.
StrataNGS® has been optimized for small tumor tissue samples and fills a critical unmet need. Unfortunately, as many as one out of every two patients with advanced cancer have insufficient tissue for other leading molecular tests. StrataNGS® requires 1/10th the tissue of other tests, which provides more patients the opportunity to benefit. By design, the StrataNGS® testing approach is modular: if the sample meets the overall sample requirements, the DNA, RNA, and tumor mutational burden are tested on three separate panels, which allows for the detected biomarkers to be reported from all or some of the panels, depending on whether the panel-specific quality control metrics had been met. Consequently, 94% of all samples tested by Strata will provide an informative result. Patients whose samples cannot be tested by Strata will not be charged for the test.
To simplify clinical reporting, StrataNGS®uses data-driven and clinical insights to provide an easy-to-follow report for confident clinical decision-making. The report summarizes matches to FDA-approved and guideline-recommended therapeutic regimens for all guideline-recommended genes, as well as matches to investigational therapies through clinical trials, including those available through Strata Oncology's clinical trial partners, or the company's own sponsored clinical trials Strata PATH and SENTINEL.
Strata Oncology builds processes within the company and through our partnerships with healthcare systems and biopharma companies to reduce testing hurdles for oncologists and their patients. In doing so, we aim to continue to bring the latest innovations in genomics, transcriptomics, and precision medicine to all patients with cancer, while collaborating with our partners to generate and test new biomarker-guided treatment hypotheses.
Dr. Tomlins can be reached at scott.tomlins@strataoncology.com, and Dr. Lamb at laura.lamb@strataoncology.com.
https://lundberginstitute.org/wp-content/uploads/2018/01/cdg-speech-bubble-trimmed-300-1.png
300
300
melindaroberts
https://lundberginstitute.org/wp-content/uploads/2020/08/Artboard-1.png
melindaroberts
2022-03-03 08:58:24
2022-06-06 09:07:22
More Information from Less Tissue: Strata Oncology Excels