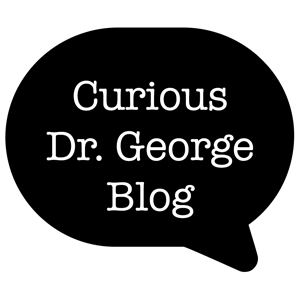 NextGenU.org and the Prevention of Cancer
Erica Frank, MD, MPH, Professor and Canada Research Chair, University of British Columbia; Founder and President, NextGenU.org; Founding Member, CollabRx Editorial Advisory Board
Q: What is Next Gen U and how does it approach the prevention of cancer?
A: NextGenU.org is essentially the world's first free university; uniquely global for credit, for free. Founded in 2001 with a focus in the health sciences, NextGenU's accredited courses span from college-level pre-health sciences and community health worker training through medical and public health graduate training, residency programs, and continuing medical education.  The courses are competency-based, and include online knowledge transfer, a web-based global peer community of practice, and local and remote skills-based mentorships. Our accredited partners, North American universities that are outstanding in each particular course topic, give individual learners credit for this training (or institutions can adopt them and use them with their students). We collaborate with leading universities, professional societies, and government organizations including the American College of Preventive Medicine, CDC, Grand Challenges, Harvard Institute for Lifestyle Medicine, NATO Science for Peace, and WHO.
We now have more than 3,000 registered users in over 130 countries, and expect to achieve our ultimate outcome this year:  the world's first free degree, a Master's in Public Health.  We globally launched our first full course in March 2012, Emergency Medicine (EM) for Senior Medical Students, in partnership with Emory University's WHO Center for Injury Control, the International Federation of EM, and the Society of Academic EM — with this and other NextGenU courses now demonstrated to imbue students in North America and beyond with as much knowledge gain and greater satisfaction than with traditional courses.  NextGenU's educational system will soon span from expert-created competencies, through learning resources and activities, and multiple choice and mentor, peer, and self assessments, to recommending Continuing Medical Education based on the outcomes of trainees' patients', and will encompass a community of practice of former trainees who have learned to interact globally and meaningfully.
What do we offer that is specifically useful to CollabRx Curious Dr. George readers and their colleagues and constituents? We produce courses with components that can help with broadly ranging aspects of cancer prevention, diagnosis, and treatment, including:
Alcohol, Tobacco, and other Substance Use Disorders in Primary Care
Alcohol, Tobacco, and other Substance Use Disorder Screening (for community health workers)
Community-Oriented Primary Care
Emergency Medicine
Environmental Health (the MPH core course)
War and Health
In addition, we will soon be launching these cancer-relevant trainings:
All Core MPH courses
Breastfeeding
Family Medicine Residency
Oral Public Health
Pediatrics Residency
Public Health Nutrition
Practice Support
Prevention and Treatment of Alcohol Use Disorders
Prevention and Treatment of Tobacco Use
Preventive Medicine Residency
And one last piece to offer — we would love to work with volunteers (from medical and graduate students through residents, practitioners, and professors emeriti) to co-create further cancer-related trainings, and organizations with which we could co-sponsor these educational offerings globally.
Copyright: This is an open-access article distributed under the terms of the Creative Commons Attribution License, which permits unrestricted use, distribution, and reproduction in any medium, provided the original author and source are credited.
https://lundberginstitute.org/wp-content/uploads/2018/01/cdg-speech-bubble-trimmed-300-1.png
300
300
melindaroberts
https://lundberginstitute.org/wp-content/uploads/2020/08/Artboard-1.png
melindaroberts
2016-05-04 13:56:04
2016-05-04 13:56:04
NextGenU.org and the Prevention of Cancer