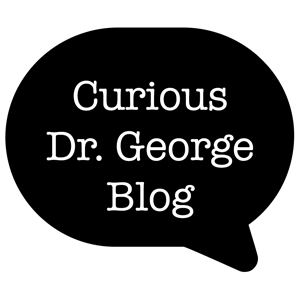 The "Hutch" and Improving Baseball: World Series Edition
Jerald P. Radich, MD, Director of the Molecular Oncology Lab at the Fred Hutchinson Cancer Research Center, and Professor of Medicine at the University of Washington School of Medicine, Seattle, Washington.
Q: You are known to be good at clever solutions to daunting problems, and a baseball fan to boot. What should we do about the conflicted designated hitter (DH)?
A: The last six months have been contentious across our land, with anger and hostility replacing civility and tolerance. Families and friends are pitted against each other. Religions and cultures are torn apart.
Can we save our nation from the additional conflict at World Series time, the designator hitter (DH) divide?
As the World Series is upon us, the wound will continue to fester.
Here is a solution that will both satisfy baseball "purists" (National League) and "progressives." There are four easy steps.
Make the DH available and optional for all games, all season long, in both leagues.
Before each game, a designated specific team decides whether or not the DH will be used in that game.
Which team gets to choose will always be the same, but is based on an anticipated upcoming decision by Major League Baseball (MLB). If MLB wants to soften home field advantage, then the visitor always picks. If MLB wants to strengthen home field advantage (and thus, shorten more games by 1/2 inning), then the home team always gets to pick.
Major league rosters are allowed to grow from 25-26 to accommodate this change.
This change makes the use of the DH part of the everyday lineup strategy. If I'm the manager that gets to pick, if your DH is better than mine (think David Ortiz), then no DH for your team. If my team's pitcher that day can hit (think Bumgarner) and yours can't, no DH. If my team's pitcher can't hit or run (think Colon), then DH it is. This revised rule also can take into account lefty/righter pitcher/hitter match ups. And think about the Sabermetrics field-they will go into a frenzy developing the best algorithms for deciding the yea/nay DH decision.
Four simple steps, and our (at least this part of) country is healed.
Still curious?
Fred Hutchinson (Hutch) was a great (perhaps Seattle's greatest ever) baseball player and major league manager. A chain smoker, he died of metastatic lung cancer at age 45. His brother, a surgeon, initiated the Fred Hutchinson Cancer Research Center (aka the Hutch) in his honor. The starting pitcher for the Chicago Cubs in the 2016 World Series is Jon Lester, a cancer survivor (since 2006), successfully treated at "the Hutch".
Copyright: This is an open-access article distributed under the terms of the Creative Commons Attribution License, which permits unrestricted use, distribution, and reproduction in any medium, provided the original author and source are credited.
https://lundberginstitute.org/wp-content/uploads/2018/01/cdg-speech-bubble-trimmed-300-1.png
300
300
melindaroberts
https://lundberginstitute.org/wp-content/uploads/2020/08/Artboard-1.png
melindaroberts
2016-10-26 14:23:11
2016-10-26 14:23:11
The "Hutch" and Improving Baseball: World Series Edition