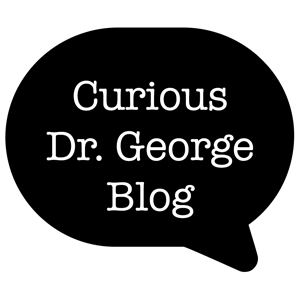 The Importance of Clinical Trial Matching

Adrienne Craig-Kennard, MBA, VP Global Business Development & Strategic Alliances at CollabRx
Q: You have served as Vice President, Global Business Development and Strategic Alliances of CollabRx for more than one year. How do you rank the importance of the CollabRx Clinical Trial Matcher in the "big picture" of cancer care?
A: Thousands of people each day learn that their cancer is no longer treatable by approved therapies. It is devastating news for both the patient and their loved ones. For some of these patients, however, there are still therapeutic options. Finding the "right" clinical trial has the potential to give them a new lease on life. Indeed, all of us rely on clinical trials to deliver the next generation of life-improving and life-saving therapies.
Despite the large number of clinical trials seeking to provide patients with access to potentially promising cancer therapies, only 3% – 6% of cancer patients who are eligible to participate in a clinical trial do so. There are many reasons for this, but as former Vice President Biden stated, one reason for low clinical trial enrollment is "… because patients and doctors don't know what trials are available." Matching patients to clinical trials effectively is often a challenging, time-consuming endeavor, and one that can be difficult to scale to meet the needs of many patients.
Molecular characterization of patients' cancers can also help expand treatment options, opening opportunities for patients to participate in one of the growing number of genomically driven trials. Fortunately, molecular characterization of patients' cancers is becoming more common, not only in large academic medical centers, but also in community cancer centers, which treat the vast majority of cancer patients in the United States.
There is a pressing need for better tools to help match beyond standard of care patients with the most appropriate trials for their individual needs. Many individuals and organizations are working to address this problem and the growing number of clinical trial matching services reflects this. Approaches range from online tools that provide basic trial matching via mutation searches, to big data analytics solutions designed to integrate with hospital EMRs. Some patient-facing services have developed platforms that match molecularly characterized patients with trial recruiters. Others connect patients with a network of physicians and cancer researchers to help them find the best next-step options. Clinicaltrials.gov is a valuable resource, however critical information is often unstructured, and it can be difficult to find best-fit trials for molecularly characterized patients quickly. Many providers are still seeking the right tool for their practice's needs.
The CollabRx Clinical Trial Matcher helps solve this problem quickly and effectively. It is a web-based service that enables oncology care teams to identify all potentially relevant investigational therapies in the context of a patient's molecular tumor profile and diagnosis. The oncologist or clinician can then quickly sort, filter and prioritize trials to create a short list of preferred trials.
I see the CollabRx Clinical Trial Matcher as having an important role in the bigger picture of cancer care because it combines an effective and unique approach to trial matching for molecularly characterized patients with speed and ease of use at point of care. This makes it accessible to oncologists in both the broader community and academic cancer care settings.
It is heartening to see the increasing number of innovative approaches for matching cancer patients with appropriate trials. I am optimistic that with these advances, a far greater percentage of cancer patients will have that chance for a new lease on life.
Copyright: This is an open-access article distributed under the terms of the Creative Commons Attribution License, which permits unrestricted use, distribution, and reproduction in any medium, provided the original author and source are credited.
https://lundberginstitute.org/wp-content/uploads/2018/01/cdg-speech-bubble-trimmed-300-1.png
300
300
melindaroberts
https://lundberginstitute.org/wp-content/uploads/2020/08/Artboard-1.png
melindaroberts
2017-01-25 14:37:07
2017-01-25 14:37:07
The Importance of Clinical Trial Matching