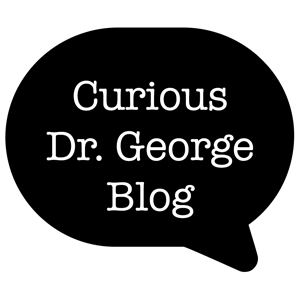 The Power of Precision Medicine is Exemplified by Tempus
For some patients, a key step to finding their best treatment may be molecular testing of their tumor tissue. This type of test could reveal distinct features, such as genetic mutations, that can be targeted by specific treatments. To help facilitate molecular testing for the patients we serve, Cancer Commons has partnered with the company Tempus. Here, our Curious Dr. George asks Nike Beaubier, MD, Vice President, Head of Translational Medicine at Tempus; and Namratha Sastry, PhD, Scientific and Medical Writer at Tempus Labs, about how their company helps patients.
Curious Dr. George: Translational medicine has evolved to include personalized medicine and precision oncology. We have learned that all individual cancers may be unique, but that they do share some common "…omic" elements that can inform therapeutic decisions. Your company, Tempus, houses a diagnostic molecular laboratory but it is so much more. How may the many capabilities of Tempus help to improve care of patients with potentially lethal malignancies?
Drs. Beaubier and Sastry: Precision medicine is a powerful tool to tackle some of the most complex human diseases. Tempus is a technology company that has amassed the world's largest library of clinical and molecular data and is using this platform to empower doctors to make data-driven decisions for their patients in real time. Our primary area of focus is oncology, but we have recently expanded into psychiatry, cardiology, and in the course of developing a response to COVID-19, infectious disease. By combining clinical sequencing, clinical data aggregation, and clinical trials services, we have developed a platform that derives personalized diagnostic and therapeutic insights. This platform is so powerful that we have initiated partnerships with 80% of the top hospitals in North America, and we were recently ranked #6 in the 2020 CNBC Disruptor 50 list.
Tempus has many capabilities designed to improve care for cancer patients. Our CAP-accredited and CLIA-certified lab is optimized for high-throughput clinical next-generation sequencing. We have developed three industry-leading, oncology gene sequencing panels to provide individual patient care as well as drive our data science and biomarker discovery efforts: 1. Tempus|xT (648 genes + whole transcriptome RNA-Seq); 2. Tempus|xF (105 gene liquid biopsy); and 3. Tempus|xE (whole exome + whole transcriptome RNA-Seq). We have curated data from hospitals, national cancer societies, and individual practices to create a real-world database of de-identified data to fuel research and discovery in disease. Additionally, our biological modeling lab, focused on patient-derived tumor organoids, serves as a high-throughput screening tool for testing drug sensitivities, validating real-world data, and identifying novel oncogenic pathways.
In addition to our laboratory teams, our data science teams build data-driven models to intelligently address research and clinical questions. Our data and analytics platform standardizes molecular and clinical data to identify and solve complex research questions. We organize unstructured clinical data by using optical character recognition, natural language processing, and manual curation. Importantly, these capabilities can also be extended to the clinic. We are developing a series of supervised and unsupervised machine-learning algorithms that combine clinical, sequencing, and imaging data, to identify prognostic indicators that can help physicians make optimal therapeutic decisions. Finally, our TIME Trial™ Program leverages Tempus's real-world clinical and molecular data to identify patients eligible for clinical trials. It is estimated that only 3% of cancer patients enroll in clinical trials in the USA. TIME seeks to rapidly match patients largely in the community setting to targeted clinical trials, giving thousands of patients access to novel therapeutics.
At Tempus, we bring the power of large, multimodal data sets and machine learning, combined with state-of-the-art laboratory testing to help patients live longer and healthier lives. Our overall goal is to enable physicians to make the best therapeutic decisions and provide customized care to every patient, right now.
Dr. Beaubier can be reached at nike.beaubier@tempus.com, and Dr. Sastry at namratha.sastry@tempus.com.
Copyright: This is an open-access article distributed under the terms of the Creative Commons Attribution License, which permits unrestricted use, distribution, and reproduction in any medium, provided the original author and source are credited.
https://lundberginstitute.org/wp-content/uploads/2018/01/cdg-speech-bubble-trimmed-300-1.png
300
300
melindaroberts
https://lundberginstitute.org/wp-content/uploads/2020/08/Artboard-1.png
melindaroberts
2020-08-21 17:38:57
2020-08-25 17:43:40
The Power of Precision Medicine is Exemplified by Tempus