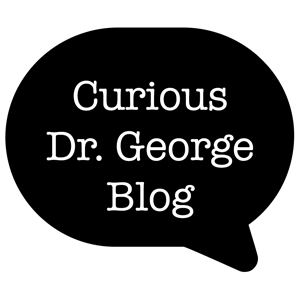 The Sordid "Truth" about Prostate Cancer
Prostate cancer has long been one of the most common types of cancers in American men. Our Curious Dr. George asks retired urologic surgeon Bert Vorstman, MD, and freelance science writer Ronald Piana about the quality of prostate cancer information available to U.S. patients and doctors.
Curious Dr. George: Most people with prostate cancer live a long and healthy life. But some die, with or without treatment. It can be a confusing disease. To what extent are American men and physicians receiving trustworthy information about prostate cancer?
Bert Vorstman and Ron Piana: For men entering the prostate cancer arena, the terms "standard-of-care," "medical practice guidelines," and "FDA-approved" are very reassuring. But are they trustworthy? Let's see if the evidence supports the stamp of standard practice:
Warning: Prostate cancer testing and treatment are unreliable, unsafe, and fail to extend life. Since most men outlive their prostate cancer, and prostate cancer information is untrustworthy, vulnerable and unwitting men are in great jeopardy of being harmed.
For more invaluable information for patients and physicians on the unreliability of prostate cancer testing and treatment, readers can consult the books The Great Prostate Hoax by Ronald Piana and Richard J. Ablin, PhD, and The Rise and Fall of the Prostate Cancer Scam by A. Horan M.D.
Ronald Piana can be reached at ron.piana@gmail.com and Dr. Vorstman at bert@healthdrum.com.
Related links:
***
Copyright: This is an open-access article distributed under the terms of the Creative Commons Attribution License, which permits unrestricted use, distribution, and reproduction in any medium, provided the original author and source are credited.
https://lundberginstitute.org/wp-content/uploads/2018/01/cdg-speech-bubble-trimmed-300-1.png
300
300
melindaroberts
https://lundberginstitute.org/wp-content/uploads/2020/08/Artboard-1.png
melindaroberts
2023-04-12 16:02:31
2023-04-16 12:57:06
The Sordid "Truth" about Prostate Cancer