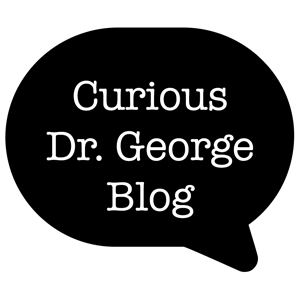 A New Champion for Cancer Caregivers
Many people with advanced cancer can benefit from helpful caregivers, but family and friends who take on this role may have little background or training to do such a difficult job well. A new organization called Courage Groups aims to provide education and guidance in this collaborative journey. The founder is Mike Looney, PhD, a client and generous supporter of Cancer Commons, whose family recently established our Pat Looney Educational Series for Client Empowerment.
Curious Dr. George: What does Courage Groups offer and how may a caregiver best use these resources?
Mike Looney, PhD: It's true, when a loved one receives an advanced cancer diagnosis, family and friend caregivers often just start "doing whatever is necessary." In fact, many don't even identify as "caregivers" per se; they often start in a passive role, performing such tasks as driving to appointments or picking up medications. But these passive caregivers have now entered the foreign and often bewildering world of medicine—and even worse: cancer.
In the world of cancer, there are new vocabularies, new experts with not-easily-understood specializations, competing treatment options, and built-in fear. This world is scary and intimidating. Regardless, it's not uncommon that a caregiver will end up playing a vital role in the care of their loved one—typically without training, consultation, or guidance. Sometimes this role ends with making life-or-death decisions for a loved one with advanced cancer, and even administering treatment. Being a cancer caregiver is difficult, and it can also be a missed opportunity for the loved one's primary cancer care team not to engage the caregiver early on.
Courage Groups was partially formed to assist caregivers in moving from passivity, confusion, and intimidation to confidence and engagement. The first thing that Courage Groups created is a Caregiver Dashboard. Like the dashboard in a car, it serves as a relatively quick snapshot to be referred to regularly about critical elements in the lives of the loved one and the caregiver. The dashboard's mission is three-fold: 1) provide a road map (albeit different for every cancer and situation); 2) improve communication (among the caregiver, their loved one, the care team, and extended friends and family); 3) engage the caregiver as early as possible in the treatment plan.
The Dashboard is ideally used by the caregiver (and their loved one) to frequently assess the current status of the loved one across seven dimensions and subcategories: progression of disease, physical issues, pain management, participation in care decisions, attitude, communications, and wellbeing. Simultaneously, it asks the caregiver to rank four of those same dimensions and two that are specific to the caregiver: Their own support and issues relating to death and dying. The dashboard facilitates a quick analysis, and the caregiver can visually see where there is or is not alignment with their loved one, care team, or others. The potential benefits are greater confidence for the caregiver and improved comfort and communication for the loved one. There is also the real chance that outcomes for the loved one will be better: improved wellbeing, better treatment options pursued, side effects addressed faster, and more.
Courage Groups provides an online, free, short workshop on the Dashboard to help caregivers become familiar with the dimensions and subcategories, frequency of use, suggestions for addressing non-alignment, and more. Similarly, Courage Groups provides ongoing free online support and resource groups for caregivers by caregivers. These groups have a broad audience of caregivers not necessarily associated with any geography, hospital or cancer type. Current and former caregivers have "been there" and have great suggestions unique to the caregiver experience.
Caregivers are an untapped resource. Courage Groups' mission is to champion and support these warriors.
Mike can be reached at mike@couragegroups.org.
https://lundberginstitute.org/wp-content/uploads/2018/01/cdg-speech-bubble-trimmed-300-1.png
300
300
melindaroberts
https://lundberginstitute.org/wp-content/uploads/2020/08/Artboard-1.png
melindaroberts
2022-09-15 11:28:58
2022-11-17 11:31:48
A New Champion for Cancer Caregivers