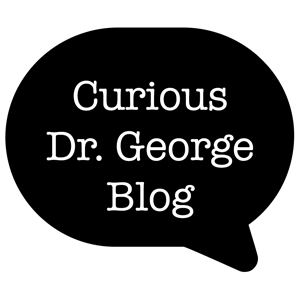 People With Prostate Cancer See Their Journey Differently From Their Doctors
Typical approaches to cancer research don't necessarily capture the whole picture of what a patient might experience. Here, our Curious Dr. George asks Nicole Jardine, BASc, how real-world evidence can improve cancer research. Jardine is Associate Manager, Patient Journey Analytics at the company Self Care Catalysts, recently acquired by Alira Health.
Curious Dr. George: In your role at Self Care Catalysts, you have access to a trove of self-reported linear patient data—including treatment outcomes—from a large number of patients who, over several years, have used the Health Storylines Platform to manage their journey and generate real-world evidence. Can you share how this process provides notable insights?
Nicole Jardine, BASc: The science and research behind a particular disease are essential to prevent, diagnose, treat, maintain, or cure. But knowing a condition versus understanding the experience of someone with it are quite different. The research put into treating physical and mental health conditions is crucial to the medical field; however, treatment cannot truly progress without understanding the patient's experience and their quality of life over time. When check-in appointments are the only time patients can share what is working and what is not, a disconnect arises between health personnel and the people they intend to help.
Real-world evidence presents an opportunity to understand decision-making and patient outcomes, providing more context to a patient's journey. As a person who studies the in-depth experience of patients through de-identified quantitative and qualitative patient-reported data and structured interviews, I can say that supplementing this information is necessary to understand how to improve the ways we support and engage patients.
Part of my job includes comparing scientific literature to the holistic patient experience. Although they are comparable in some respects, the scientific literature does not capture the full experience patients have through interactions with the healthcare system. When you look at a patient's experience, you are looking at every part—even what they experienced before their diagnosis—to get the full picture. A notable experience I had when doing research on a patient journey was looking at the experience of men with prostate cancer. When comparing the treatment experience of a person with prostate cancer to the literature on prostate cancer treatment, I saw a notable difference on how treatment efficacy is viewed. When literature reports positive outcomes on the efficacy of treatment, it's seen as a good thing, but when a patient has decreased quality of life despite positive efficacy, where does that lead patients?
For patients, unless the benefits exceed the risks, quality of life trumps treatment compliance. In our patient database, we have 1,900 people with different forms of cancer, including 412 people with prostate cancer who use Health Storylines to track their experience. When we analyzed qualitative and quantitative Patient Reported Outcomes of these men, as well as five patient interviews, various themes emerged from the patient-reported treatment process, highlighting why treatment is not just about efficacy. The first theme is that oftentimes men are wary of speaking to their doctor regarding prostate cancer; it can be difficult to muster up the courage to even get to the doctor to talk about prostate cancer and feelings of worry about the experience. Men tend not to think about prostate cancer until they are diagnosed, so when deciding on treatment they care about their doctor's opinion; however, that does not come at the expense of wanting to be heard throughout the process. Although men want to be heard and emotionally supported, they do not receive that support because it is often not talked about from the patient or the doctor's side. Similarly, men are conditioned to be proud, and they struggle to report treatment side effects that hinder their quality of life because they feel misunderstood. This experience is overwhelming for them; it changes their life and perception of the healthcare system.
Understanding the holistic patient experience provides the opportunity to supplement clinical trials for prostate cancer treatment by displaying the experience men had, the variables around treatment persistence, the challenges men experience, what their needs are, how to support them, and what doctors should tell patients when recommending treatment. By not incorporating the authentic patient experience and opinion, the whole story is not being told. Capturing that whole story is necessary to inform future directions in treatment and create a community of patients who are confident in the system that is treating them.
Jardine can be reached at nicole.jardine@alirahealth.com.
https://lundberginstitute.org/wp-content/uploads/2018/01/cdg-speech-bubble-trimmed-300-1.png
300
300
melindaroberts
https://lundberginstitute.org/wp-content/uploads/2020/08/Artboard-1.png
melindaroberts
2022-10-10 11:31:55
2022-11-17 11:33:25
People With Prostate Cancer See Their Journey Differently From Their Doctors