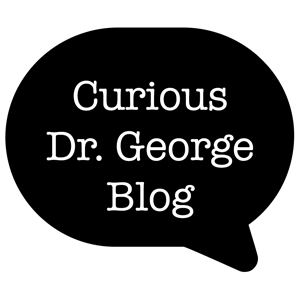 How an Expert Would Manage Her Own Advanced Colorectal Cancer
When facing a new cancer diagnosis, some people ask their doctors, "What would you do if you were me?" Here, our Curious Dr. George asks Cancer Commons Expert Physician Advisor Christina Wu, MD, how she would handle her own diagnosis of metastatic colorectal cancer. Dr. Wu is Associate Professor of Hematology/Oncology and Associate Division Director of Medical Oncology at Winship Cancer Institute of Emory University.
Curious Dr. George: As an experienced academic and practicing clinical oncologist at Emory University, you have particular interest, training, and experience in colorectal cancer. What would you do if you personally were discovered to have an asymptomatic, unsuspected, non-obstructing adenocarcinoma of the ascending colon that had already metastasized to your liver?
Dr. Wu: Colorectal cancer is the third most common cancer in the U.S., and one of the leading causes of cancer deaths. However, every patient with metastatic colon cancer to the liver is treated individually because there are various systemic and liver-directed treatment options. If I were diagnosed with colon cancer and liver metastasis, I would want a multi-pronged approach to include the following:
Next-generation sequencing: First of all, I would want to know if I could benefit from immunotherapy so that I could be spared the side effects of chemotherapy. I would test for mismatch repair protein status or microsatellite instability. I would want to know the tumor's KRAS/NRAS/BRAF mutation status, because I would be a candidate for anti-EGFR therapy if my tumor was RAS wild-type and the primary cancer was left-sided. The presence of a BRAF mutation would direct me to targeted therapies, such as encorafenib and an anti-EGFR antibody or vemurafenib, irinotecan, and an anti-EGFR antibody. If the tumor was RAS wild-type with HER2 amplification, I would be interested in HER2-targeted therapies. In addition, if I had the rare NTRK fusion mutation, I would be a candidate for larotrectinib. There are also ongoing clinical trials testing drugs that target KRAS mutations, such as KRAS G12C.
Multi-disciplinary tumor board: I would want high-quality imaging and experts from medical oncology, surgical oncology, radiation oncology, gastroenterology, radiology, and interventional radiology reviewing my case in a tumor board. It would be meaningful to know upfront whether the liver metastasis was surgically resectable, because I may opt to receive systemic chemotherapy followed by surgical resection. If I required conversion therapy, I would consider triplet chemotherapy (FOLFOXIRI) to get more of a response so that I could get to surgery. However, if I had clearly unresectable disease, I would choose doublet chemotherapy such as FOLFOX or FOLFIRI with a biologic agent to improve my quality of life. With unresectable disease, I could also consider radiation, Y90 treatment, or ablation to the liver tumors, should I have good control or surgical resection of the extrahepatic disease.
Genetic counseling: There are hereditary syndromes that lead to colon cancer development, including Lynch syndrome, familial adenomatous polyposis, Peutz-Jeghers syndrome, and juvenile polyposis. All patients with a new diagnosis of colorectal cancer are recommended to have universal screening for Lynch syndrome, and identifying a hereditary syndrome may help family members with early detection.
Palliative care: This is such an important team that treats the symptoms patients have from their cancer as well their cancer treatment. They also provide great support to patients and their caregivers in navigating their way through their cancer diagnosis.
Clinical trials: I personally would want to be part of clinical trials that could help move new drugs forward for colorectal cancer patients, and thus I would consider this an essential team in my cancer care.
Final thoughts: As I reflect on all the teamwork and different moving pieces that have to come together for one cancer patient, I am certainly grateful for all the multi-disciplinary clinical staff and physicians who are caring for cancer patients.
Dr. Wu can be reached at Christina.wu@emoryhealthcare.org.
***
Copyright: This is an open-access article distributed under the terms of the Creative Commons Attribution License, which permits unrestricted use, distribution, and reproduction in any medium, provided the original author and source are credited.
https://lundberginstitute.org/wp-content/uploads/2018/01/cdg-speech-bubble-trimmed-300-1.png
300
300
melindaroberts
https://lundberginstitute.org/wp-content/uploads/2020/08/Artboard-1.png
melindaroberts
2020-12-18 11:08:26
2021-01-25 11:14:36
How an Expert Would Manage Her Own Advanced Colorectal Cancer