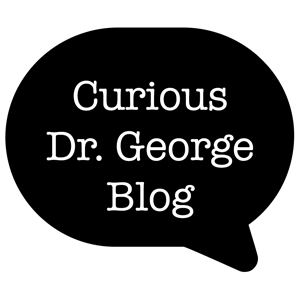 How an Expert Would Manage His Own Stage 4 Pancreatic Cancer
When confronted with a new cancer diagnosis, some people ask their doctors, "What would you do if you were me?" Here, our Curious Dr. George asks Cancer Commons Expert Physician Advisor John Strickler, MD, how he would handle his own diagnosis of metastatic pancreatic cancer. Dr. Strickler is Associate Professor of Medicine in the Division of Medical Oncology at Duke University and Co-Leader of the Duke Molecular Tumor Board.
Curious Dr. George: Cancer Commons provides information about treatment options to patients with advanced cancer, usually beyond the standard of curative care. As an experienced academic and practicing clinical oncologist at Duke University, you have particular interest, training, and experience in gastrointestinal cancer. What would you do if you personally were diagnosed with asymptomatic, unsuspected, ductal adenocarcinoma of the tail of the pancreas that had already metastasized to your liver?
Dr. Strickler: Pancreatic cancer is one of the most lethal malignancies. In most cases the disease presents as surgically incurable (locally advanced) or metastatic. Despite the grim survival statistics and poor prognosis associated with this disease, there is reason to have hope. In the past decade, advancements in supportive care, chemotherapy, and molecular diagnostics have allowed patients to live longer and live better. While we have a long way to go, finally progress is being made.
If I were diagnosed with metastatic (stage 4) pancreatic adenocarcinoma, the first thing I would do is find an experienced multi-disciplinary team with pancreatic cancer expertise. This team would give me the best outcomes possible. Members of this team would include experts in the following fields:
Medical Oncology: Although the primary function of a medical oncologist is to provide chemotherapy, typically he or she formulates the treatment plan and coordinates care. In my hypothetical case, the medical oncologist would recommend either gemcitabine alone, gemcitabine with nab-paclitaxel, or FOLFIRINOX. All of these treatments are reasonable, but combination chemotherapy (gemcitabine + nab-paclitaxel or FOLFIRINOX) offers the greatest disease control and longest survival.
Additionally, the medical oncologist would be responsible for ordering next-generation sequencing (NGS) on my tumor tissue to determine if my tumor harbors an "actionable" genetic alteration. Although these actionable genetic alterations are rare, they may make me eligible for immunotherapy or other targeted therapies.
Genetic counseling: Approximately 5% of all patients with pancreatic cancer have a germline (hereditary) mutation in BRCA1/2 or PALB2, and these hereditary mutations predict benefit from platinum-based chemotherapy and PARP inhibitors. Other rare germline mutations can also predispose a patient to pancreatic cancer. Current national guidelines advise germline testing in all patients diagnosed with pancreatic cancer, regardless of family history, age, or stage at diagnosis. Genetic counseling is advised for any patient who tests positive for a pathogenic germline mutation or has a strong family history.
Palliative care: Many patients are hesitant to consider palliative care. There is a misconception that palliative care represents end-of-life care. I hope that we can change this misconception. Pancreatic cancer often presents with complicated symptoms that are difficult to manage. Even if I present completely pain free, symptoms from pancreatic cancer can change rapidly. Given the incurable nature of this disease, it is helpful to have a team of doctors who can help me and my family prepare for the future. I view palliative care as a critical "extra layer of support" to fight a very difficult illness.
Other important members of the team: As a medical oncologist, I have learned that I am only as good as the people around me. I cannot overstate the importance of having experienced and dedicated nurses, advanced practice providers (NPs and PAs), and clinic staff to provide extra support. Additionally, by finding a skilled multi-disciplinary team for my hypothetical diagnosis, I would have access to other experts, including radiologists, pathologists, surgeons, radiation oncologists, and gastroenterologists. All of these physicians would be key to my health and symptom management.
Final thoughts: As a gastrointestinal medical oncologist, I have seen how difficult pancreatic cancer can be for patients and their loved ones. If I were facing this disease myself, I would recognize that it takes a community of dedicated clinicians to keep me living longer and living better. As a patient, I would make myself available to clinical trials and other research. It is through these research efforts that we will change the course of this terrible disease and improve outcomes.
More details about ways to support pancreatic cancer research and support patients and families fighting this disease can be found at the Pancreatic Cancer Action Network.
Requests for Dr. Strickler's email address can be sent to Curious Dr. George at gdlundberg@gmail.com.
***
Copyright: This is an open-access article distributed under the terms of the Creative Commons Attribution License, which permits unrestricted use, distribution, and reproduction in any medium, provided the original author and source are credited.
https://lundberginstitute.org/wp-content/uploads/2018/01/cdg-speech-bubble-trimmed-300-1.png
300
300
melindaroberts
https://lundberginstitute.org/wp-content/uploads/2020/08/Artboard-1.png
melindaroberts
2020-10-26 11:15:56
2020-10-30 11:19:53
How an Expert Would Manage His Own Stage 4 Pancreatic Cancer