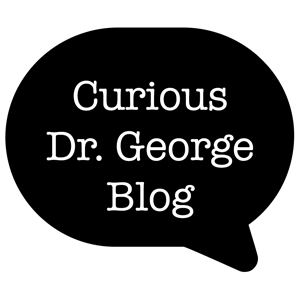 How Would an Expert Manage His Own Advanced Hodgkin Lymphoma?
When facing a frightening new cancer diagnosis, some people ask their doctors, "What would you do if you were me?" Here, our Curious Dr. George asks oncologist Kevin Knopf, MD, how he would handle his own advanced Hodgkin lymphoma.
Curious Dr. George: Please consider this hypothetical scenario: as a very busy practicing clinical oncologist during the COVID-19 pandemic, you were not paying much attention to your own health when you noticed a weight loss of 7 pounds, a dry cough, and a little fever and sweating at night. Your home COVID-19 antigen tests were negative, but you found some enlarged cervical lymph nodes. Your physician confirmed the lymphadenopathy and palpated an enlarged spleen. Your hematocrit was 39, and WBC 16, 000. CT scan detected both para aortic and mediastinal lymphadenopathy. Biopsy of a cervical node was diagnosed as nodular sclerosing Hodgkin lymphoma. How do you proceed?
Kevin Knopf, MD, MPH: First, which chemotherapy regimen would I pick, given the treatment is with curative intent? Three standard choices: ABVD, BEACOPP, and A-AVD foster intense debate amongst oncologists. A recent Twitter poll by Dr. Aaron Goodman (of the University of California, San Diego) had opinions split evenly between R-CHOP, R-BEACOPP, and A-AVD. The choice has subtle nuances; my feeling is ABVD is probably fine for young patients where the risk of bleomycin pulmonary toxicity can be monitored closely; for myself I would choose A-AVD and monitor carefully for neuropathy.
Where to be treated? Where I live in the East Bay of California's San Francisco Bay Area, there are centers for the University of California, San Francisco (UCSF) and Stanford, and Dr. Andreadis—a friend—is at UCSF, and Dr. Barbara Galligan, my former resident whom I helped mentor into oncology, are all excellent. By a thin margin I would choose Dr. Rajesh Behl in Berkeley in the East Bay. He is a smart oncologist and I appreciate his dry sense of humor. Getting in and out of his office for treatment would be easy, and it is with the infusion nurses that I would spend 98% of my time.
I am fortunate that my insurance would cover the complete cost and my choice of physicians, but this illustrates an area of oncology I spend a lot of time thinking and writing about: cost effectiveness and health equity. There are broad disparities in cancer care—within the U.S. and worldwide—such that many patients with a curable cancer, such as Hodgkin lymphoma, are not cured.
Pricing for cancer care seems arbitrary and is not really negotiated. In classic economics, one would pick amongst my 5 treatment options based on the lowest cost of care, as the outcome is almost certainly equal. There is a mind-blowing aspect of American health insurance: when Obamacare was enacted, insurance companies' net profit was capped at 15% of the medical loss ratio, meaning the more my insurance company spends, the more money they can make. My premiums have jumped 15% in 2023. A-AVD is 108-fold more costly than ABVD. Cancer care in the U.S. is virtually "all accelerator, no brake," and the cost of care keeps rising each year, and health disparities widen.
Sociologist C. Wright Mills quipped "the most important thing you can do in a capitalistic society is choose the right parents." I chose wisely and ended up with "Cadillac" health insurance. All other industrialized nations have a single-party payer system to pay for care, while U.S. health care delivery is based on a for-profit model. American health care works out well in this particular hypothetical example, but overall, we rank about 50th in the world in terms of healthcare efficiency—tied with Bulgaria.
There are casualties. Half of the U.S. has medical debt, 50% of women with metastatic breast cancer are being pursued by debt collectors, and 42% of newly diagnosed cancer patients will go bankrupt within 3 years of diagnosis. We have a tragic and widening cancer disparity gap in the U.S. and a large care gap between first-world nations and low- and middle-income countries. In many parts of the world, a similar patient would not receive curative chemotherapy. People speak of the American health care "system," but that would imply a formal interconnected design rather than our Byzantine way of paying for health care. So I might come out of this diagnosis just fine, and not bankrupt, but that was just a simple twist of fate.
Dr. Knopf can be reached at kevinbknopf@gmail.com.
https://lundberginstitute.org/wp-content/uploads/2018/01/cdg-speech-bubble-trimmed-300-1.png
300
300
melindaroberts
https://lundberginstitute.org/wp-content/uploads/2020/08/Artboard-1.png
melindaroberts
2023-01-17 11:38:53
2023-02-09 11:40:33
How Would an Expert Manage His Own Advanced Hodgkin Lymphoma?