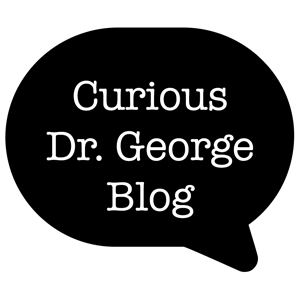 Targeted Therapy for Waldenstrom's Macroglobulinemia
Javier Munoz MD, FACP, Hematologist/Oncologist at Banner MD Anderson Cancer Center in Gilbert, AZ and Hematology-Oncology Adjunct Assistant Professor at the University of Texas MD Anderson Cancer Center in Houston TX
Q: A 76-year-old male is referred to you. His labs at presentation showed anemia and elevated immunoglobulin M. A bone marrow biopsy showed lymphoplasmacytic lymphoma with MYD88 gene mutation. He received a rituximab-based chemotherapy regimen frontline although his disease relapsed with worsening anemia and increased Ig M levels. The patient has no siblings. How do you manage his care?
A: My recommendation at this point would be to prescribe the Bruton tyrosine inhibitor (BTK) ibrutinib. The U.S. Food and Drug Administration granted accelerated approval to ibrutinib (420 mg daily) for patients with lymphoplasmacytic lymphoma in 2015. Clinical response correlates with the presence of mutations in the MYD88 and CXCR4 genes which are commonly seen in this hematologic condition.
What is the difference between Waldenström's macroglobulinemia (WM) and lymphoplasmacytic lymphoma?
There are some differences even though the terms are used interchangeably by some. Lymphoplasmacytic lymphoma is a neoplasm of small B lymphocytes, plasmacytoid lymphocytes, and plasma cells that usually involve the bone marrow. Waldenström's macroglobulinemia is a lymphoplasmacytic lymphoma with bone marrow involvement and monoclonal immunoglobulin M of any concentration. This particular case is better defined as WM.
What is the molecular basis for using ibrutinib in WM?
Whole genome sequencing has revealed highly prevalent somatic mutations in WM. MYD88 L265P is highly present in patients with WM and supports malignant growth via signaling involving BTK. Ibrutinib inhibits BTK and induces apoptosis of WM cells bearing MYD88. WHIM-like mutations in CXCR4 are also present in patients with WM, and their expression induces BTK activity and confers decreased sensitivity to ibrutinib.
What is the expected clinical response to ibrutinib in patients with WM?
The overall response rate was 90% in the original paper by Treon et al; and the highest responses were seen in patients with MYD88 mutation (100%). It is expected the hemoglobin will increase and the immunoglobulin M will decrease in this patient after exposure to ibrutinib.
Do you see any novel possibilities for targeted therapy in hematologic diseases?
We have been trying hard to emulate the imatinib story in CML that would work just as well in other malignancies but it has been very difficult to do so. There are case reports and some ongoing clinical trials trying to match a medication to a particular mutation in hematologic diseases. BRAF mutations have been reported in patients with lymphoma, leukemia, and multiple myeloma. Particularly, BRAF mutations are extremely frequent in patients with Hairy cell leukemia and we may have a therapeutic signal with BRAF inhibitors in such condition with clinical trials underway. MYD88 mutations have been reported in patients with lymphoproliferative disorders as lymphoplasmacytic lymphoma and Diffuse Large B-Cell Lymphoma (particularly the activated B-cell subtype). Some medications, as the BTK inhibitor ibrutinib, seem to work better in patients with WM that carry MYD88 mutations as explained above. Immunotherapy is currently stealing the show across the board in multiple malignancies but responses are not necessarily ever-lasting. Immunotherapy as checkpoint inhibitors have been said to "release the brakes" of the immune system. We need to support rationally-designed trials to overcome resistance to single-agent therapy so perhaps combination studies of immunotherapy plus targeted agents may be a possible avenue for progress in this field.
Copyright: This is an open-access article distributed under the terms of the Creative Commons Attribution License, which permits unrestricted use, distribution, and reproduction in any medium, provided the original author and source are credited.
https://lundberginstitute.org/wp-content/uploads/2018/01/cdg-speech-bubble-trimmed-300-1.png
300
300
melindaroberts
https://lundberginstitute.org/wp-content/uploads/2020/08/Artboard-1.png
melindaroberts
2016-07-27 14:09:56
2016-07-27 14:09:56
Targeted Therapy for Waldenstrom's Macroglobulinemia