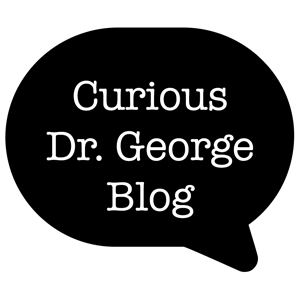 Using Patient Navigators to Improve Cancer Care

Valerie Fraser Cancer Research Advocate/­Patient Navigator;
Inflammatory Breast Cancer International Consortium (IBC-IC)
Huntington Woods, Michigan
Q: What are Patient Navigators and why are they sometimes necessary for some cancer patients. How do the best programs work?
A: As precision medicine, information technology and an increasingly savvy internet society merge, there will be a greater expectation that patients be involved, informed and engaged with their healthcare team. Navigators will be pivotal in this process, both those that are within the healthcare system and increasingly those that are lay navigators outside of the system. Lay navigators are often resourceful survivors or caregivers themselves, experienced in research and the health care process, with critical skills, resources and most importantly the "heart connection" that patients will need throughout their cancer experience.
Accessing resources and seeking quality care for those diagnosed with cancer is a demanding and complicated process. A patient's survival can be impacted by critical decisions, so there's the pressure to get it right. The reality of receiving a cancer diagnosis begins with an avalanche of emotion, anxiety and uncertainty both for the patient and their family. Many patients will inevitably encounter barriers along the way and face important crossroads critical to their care. Often they will feel buried and paralyzed under the weight of a system focused on time and process and may feel uncomfortable with their ability to question or evaluate the process. With multiple experts and treatments involved, it is often difficult to transition levels of care. Many also experience long term side effects following treatment, impacting their transition from patient to survivor.
Patient navigators are resourceful problem solvers there to guide patients through a difficult experience often never encountered before. They help to prevent and eliminate barriers to quality care and treatment, locate resources and often act as a communication liaison between the patient and the care team. A navigator can help support patient satisfaction through their compassionate guidance, often having first hand experience as a cancer patient themselves, resulting in improved quality of care and overall outcomes. Navigators are also self-advocacy educators and encourage patient empowerment improving a patient's overall outlook, engagement and quality of life. Studies have shown this is often a win-win for the patient, their care team and their treating institutions.
The best navigation programs are those that are resource and information rich and designed from a patient perspective. A navigation program must be adaptable and broad so as to provide the best information, resources and guidance while at the same time engage and empower patients in the process. Personalized needs assessment and evaluation of patient satisfaction throughout the navigation intervention supports optimal outcomes. As addressed in the landmark 2005 IOM report "From Cancer Patient to Cancer Survivor: Lost in Transition" the key components of delivering high quality cancer care must include patient needs, values, preferences and engagement with the care process.
Cancer is unwanted, unplanned, unscheduled and a very personal experience for those diagnosed. Patients are faced with critical decisions while dealing with overwhelming stress. A navigation plan must be designed around the individual and their unique needs. The best programs will be focused on clearing away barriers and uncertainty while rebuilding a pathway to patient empowerment and survivorship.
Patient Navigation is a rapidly growing and evolving industry especially in cancer care. A patient navigation requirement is now part of the Commission on Cancer institutional accreditation to ensure patient-centered care. Health care institutions and cancer centers developing their programs, often assign nurses to fill these positions who focus on patients at that particular institution. Salaries for Oncology Nurse Navigators can average anywhere from $67,000+ annually . Private/Professional Patient Navigators work independently as consultants with various organizations and individually one-on-one with patients. Their fees are often hourly and can vary based upon the scope of their services, demographics, background and experience, etc..
Patient Navigators are filling important roles in an increasingly complex cancer health care system. Their involvement in patient-centered care will undoubtedly continue to grow and add value to a health care system striving to better serve their cancer patients. However, their real impact will be in the immeasurable value they provide to patients and families on the receiving end of a life threatening cancer diagnosis often overwhelmed and lost in the maze of the cancer experience and process.
Copyright: This is an open-access article distributed under the terms of the Creative Commons Attribution License, which permits unrestricted use, distribution, and reproduction in any medium, provided the original author and source are credited.
https://lundberginstitute.org/wp-content/uploads/2018/01/cdg-speech-bubble-trimmed-300-1.png
300
300
melindaroberts
https://lundberginstitute.org/wp-content/uploads/2020/08/Artboard-1.png
melindaroberts
2016-07-13 14:07:30
2016-07-13 14:07:30
Using Patient Navigators to Improve Cancer Care